Q&A: MIPS Advancing Care Information and Improvement Activities
In MACRA
December 30, 2016
Comments Off

on Q&A: MIPS Advancing Care Information and Improvement Activities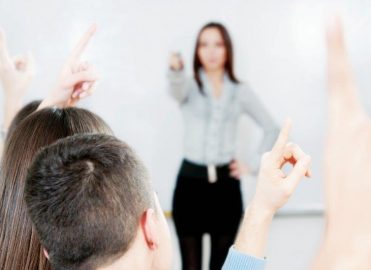 A webinar presented by the Centers for Medicare & Medicaid Services (CMS) on Dec. 13, 2016, briefly discussed two of the four Merit-based Incentive Payment System (MIPS) categories: Advancing Care Information (ACI) and Improvement Activities. Most of the 90-minute session was reserved for questions and answers. Here are some of the questions your colleagues asked, with answers from CMS.
Q: How is the ACI scored for hospital-based and non-facing patient clinicians who are part of a large multi-specialty reporting as a group?
A: That would depend on whether they choose to submit data, or not; they still have the option because they're hospital-based. If they choose to participate, they will be scored as a group. The resulting update will apply to everybody in the group.
Q: When ACI is set to zero, to what category is the percentage applied?
A: The entire 25 points is moved to the Quality category, so instead of the Quality category being worth 60 points, it will be worth 85 points of the composite performance score (CPS).
Q: Will providers be submitting data through the same system for ACI and Improvement Activities as they did for the Electronic Health Record (EHR) Incentive Program?
A: No. There will be a new system for MIPS. However, if you are eligible to participate in the Medicaid EHR Incentive Program, you will need to attest through the same system as before.
Q: When reporting as a group, will nurse practitioners and physician assistants be excluded from ACI scoring if no data is submitted?
A: Yes. But if they are part of a group ,they will get the same update as everyone else in the group.
Q: Do eligible clinicians need to inform CMS in advance whether they will be attesting as an individual or a group? If so, how do they do that?
A: They don't have to inform CMS; they just submit the data — unless they are reporting as a group through the CMS Web Interface or reporting Consumer Assessment of Healthcare Providers and Systems (CAHPS) data. Information on these protocols are forthcoming.
Q: For the test portion of Pick Your Pace, which allows for one improvement activity to receive credit, can we pick any activity or do we need to pick a high or medium activity?
A: You can pick a high or medium activity, but a medium activity will only give you have the points (7.5) toward your final score.
Q: If we do not use an EHR and cannot attest to ACI, do we have to attest or submit this fact anywhere?
A: No. Just don't complete that part of the reporting requirements.
Q: The rule states that ACI performance for groups will be based on a group score. Does that mean the reports showing the numerator/denominator for each eligible clinician in the group have to be combined?
A: The attestation should be aggregate there is one submission — one numerator and denominator per measure — for the group. If the group is using multiple EHR technologies, you will have to sum the numerator/denominator for each measure across the different EHRs for the group.
Q: If you do group reporting, do you only need a "1" in the numerator for the entire group to get credit for the base score under ACI?
A: Yes.
Q: When will the specifics of the improvement activities be released? The working on the 90-plus activities are vague and open to interpretation.
A: We are not planning to issue more specific language around the activities for the transition year. We aren't requiring any specific data to be submitted. What you see is on the Quality Payment Program (QPP) website is all that is required.
Q: Will the bonus payment be a one-time payment?
A: Whatever score you get in MIPS will be applied to your Physician Fee Schedule amount. The method for paying the added bonus for exceptional performers is still being worked out.
Q: What if your certified EHR technology (CEHRT) year changes mid year due to an upgrade and your submitting a full year of data?
A: You can submit a combination. Aggregate your data between the  two EHRs and submit the data for the ACI category as one submission. This is not the case for Quality reporting, however. You will need to work with a data aggression vendor to report electronic Clinical Quality Measures (eCQMs), in that case.
Q: Does MIPS reporting take the place of EHR reporting? Do we still have to use a qualified EHR or can we do claims-based reporting?
A: The data needs to come out of your EHR. For Quality measures, you're no longer required to submit eCQMs to earn credit. In the Quality category, you could submit via claims and it wouldn't count against you.
Q: Can you report as a group under MIPS if not all of your providers are using a CEHRT?
A: Yes.
Q: What type of documentation is required for improvement activities?
A: For improvement activities, we are not requiring documentation. But providers should retain copies of medical records, charts, reports, and any electronic records that are applicable and appropriate for up to 10 years after the conclusion of the performance period, in case of an audit.


Latest posts by Renee Dustman
(see all)