Placing Multiple Stents During ERCP
In Coding
December 28, 2016
Comments Off

on Placing Multiple Stents During ERCP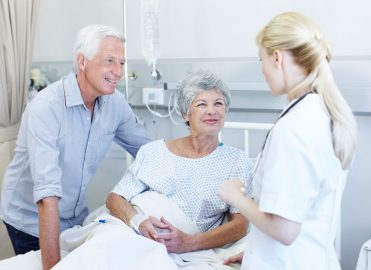 Question: Is it appropriate to report multiple units of 43268 Endoscopic retrograde cholangiopancreatography (ERCP); with endoscopic retrograde insertion of tube or stent into bile or pancreatic duct if multiple stents are placed during cholangiopancreatography?
Answer: Three tips will help you to code correctly.
During ERCP, if two or more stents placed in the same duct (regardless of position) you may report a single unit of 43268, according AMA CPT Assistant (Jan. 2012). For example, if the surgeon places two stents in the common bile duct, report 43268.
You may separately report each stent placed in a separate duct. For instance, you may report a separate unit of 43268 for stents placed in the left hepatic duct, cystic duct, and common bile duct. Per CPT Assistant, "When multiple units are reported, information about the location of the proximal end (ie, target region) of each stent should be documented in the medical record."
When reporting multiple units of 43268, you should append modifier 59 Distinct procedural service to the second unit and subsequent units, to alert the payer that the subsequent procedures occurred at a distinct anatomical location, as described by documentation. For example, for stents placed in three separate ducts (left hepatic, cystic, common bile), proper reporting is 43268, 43268-59 x 2.
Medicare's Medically Unlikely Edits (MUEs) limit you to a maximum of two units of 43268. Modifier 59 will allow you to override the edit, but be prepared to defend your claim with appropriate documentation when reporting more than two units.
Latest posts by John Verhovshek
(see all)