The Latest Facts on Advancing Care Information Performance Category
In MACRA
January 3, 2017
Comments Off

on The Latest Facts on Advancing Care Information Performance Category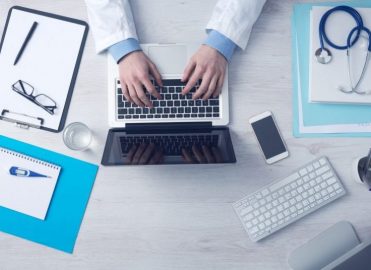 January 1, 2017, marked the start of the first performance year for the Merit-based Incentive Payment System (MIPS). And yet, the Centers for Medicare & Medicaid Services (CMS) is still working out the details for this new quality incentive program. The agency released on December 29, 2016, a Fact Sheet regarding the Advancing Care Information (ACI) performance category. Although it is mostly a rehash of previously-released information, this new guidance reveals important details.
Are You Exempt from ACI?
First, you must determine if you are required to report data for the Advancing Care Information performance category, which accounts for 25 percent of the total possible composite performance score of 100 points.
Simply lacking certified electronic health record technology (CEHRT) does not excuse you from having this performance category count toward your total score. You qualify for an automatic reweighting (transferring the 25 percent to the Quality performance category) if you are one of the following types of MIPS-eligible clinicians:
Hospital-based
Physician assistant
Nurse practitioner
Certified nurse specialist
Certified registered nurse anesthetist
Lacking face-to-face interaction with patients
Otherwise, you must apply for reweighting, citing either:
insufficient internet connectivity;
extreme and uncontrollable circumstances; or
lack of control over CEHRT availability.
IMPORTANT: Unless you qualify for an automatic exemption, you must submit an application for CMS to reweigh the ACI category to zero so it does not count against you. The application and submission details have not been released (at this writing).
Not Exempt? Here's What to Do
In 2017, there are two measure set options for reporting:
Advancing Care Information Objectives and Measures

If you are using technology certified to the 2014/2015 or 2015 edition.

2017 Advancing Care Information Transition Objectives and Measures

If you are using technology certified to the 2014, 2015, or 2014/2015 edition.
IMPORTANT: The measure set you use will determine the measures on which you report. The best place to review ACI measures is on the Quality Payment Program (QPP) website.
As you select your ACI measures, keep in mind that base score measures count for 50 percent of the total score in this category, performance score measures count for 90 percent, and the bonus score measures count for 15 percent. Yes, that adds up to more than 100 percent. No, you do not get more money if you earn more than 100 percent. The total possible score is capped at 100 percent.
CMS provides this example of scoring:
If a MIPS eligible clinician receives the base score (50%) and a 40% performance score and no bonus score, they would earn a 90% Advancing Care Information performance category score. When weighted by 25%, this would contribute 22.5 points to their overall MIPS final score (90 x .25 = 22.5).
TIP: Look for measures that apply to more than one score category. For example, the Provide Patient Access measure is applicable to both the base score and the performance score.
On a final note: Refer to the measures themselves for details regarding fulfillment and scoring. For example, the Provide Patient Access measure provides the following guidance:
For at least one unique patient seen by the MIPS eligible clinician: (1) The patient (or the patient-authorized representative) is provided timely access to view online, download, and transmit his or her health information; and (2) The MIPS eligible clinician ensures the patient's health information is available for the patient (or patient-authorized representative) to access using any application of their choice that is configured to meet the technical specifications of the Application Programming Interface (API) in the MIPS eligible clinician's certified EHR technology.
The measure tells us that this is a required base score measure; and that the performance score weight is "up to 10 percent." See the Fact Sheet for an explanation on scoring.
Remember: ACI measures are reported through your CEHRT. The submission deadline is March 31, 2018.
AAPC will continue to update you with the latest information regarding MIPS. Stay tuned!
Latest posts by Renee Dustman
(see all)