Medical Scribes 101
In Audit
January 3, 2017
Comments Off

on Medical Scribes 101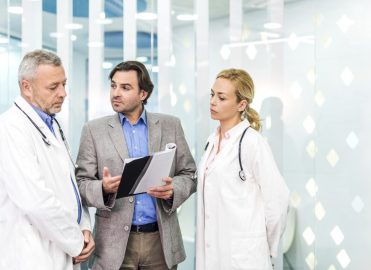 The use of medical scribes has become more common in recent years, as practices and facilities search for ways to alleviate documentation tasks for providers, thereby improving their overall productivity,
Medical scribes are not medical providers (although often scribes may have some medical background), and he or she is never meant to treat a patient. Instead, the scribe's basic task is to document in the patient medical record. The Joint Commission, which accredits and certifies healthcare organizations and programs, released guidelines in July 2012 to describe the limits of the scribe's role:
A scribe is an unlicensed person hired to enter information into the electronic medical record (EMR) or chart at the direction of a physician or practitioner. It is the Joint Commission's stand that the scribe does not and may not act independently but can document the physician's or practitioner's dictation and/or activities.
Individual payer policies may go further when defining the scribe's role. For example, Cahaba specifies that documentation of the scribed services must include:
Who performs the service
Who recorded the service
Qualifications of each person
Signed and dated by both the physician and the scribe.
The policy further states, "It is important…that the 'scribe's' services are used and documented appropriately, and that the documentation is present in the medical record to support that the physician actually performed the service at the level billed" [emphasis in original].
Any individual acting as a scribe may not document details outside the exam room. A scribe have been present in the room at the time of service, but she is not acting as a scribe if she adds content to the patient record, after the fact. Similarly, a scribe may not populate a documentation template prior to the provider/patient encounter.
Bottom line: The provider must dictate the note, which the scribe records or documents, only. However, scribes may assist providers in navigating the electronic medical record to locate information such as test results and lab results. The scribe should not document anything unless the physician performs the element and dictates that action to the scribe.
Although scribes may be a cost-effective way to improve provider productivity, payers will not reimburse separately for their services. For example, Medicare contractor CGS specifies, "The scribe is functioning as a 'living recorder,' documenting in real time… This individual should not act independently, and there is no payment for this activity."
Latest posts by John Verhovshek
(see all)
No Responses to "Medical Scribes 101"