Avalanche of ICD-10 Changes Trips Up 2016 PQRS
By Brad Ericson
In Billing
December 7, 2016
Comments Off

on Avalanche of ICD-10 Changes Trips Up 2016 PQRS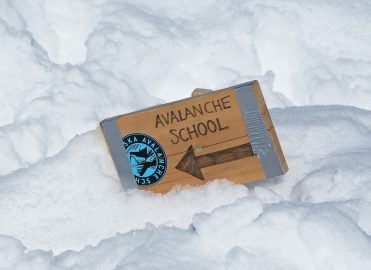 If your Medicare claim was rejected because you properly used the 2017 ICD-10-CM codes, the Centers for Medicare & Medicaid Services (CMS) is willing to give you lenience on your Physician Quality Reporting System (PQRS) reporting for up to two years, but only for certain quality measures.
This year's ICD-10-CM displayed its first changes in years, and it had so many that many Medicare quality measure policies hadn't been updated by October 1. Many claims using the new codes were rejected erroneously, and CMS wants to make amends.  In addition to paying resubmitted claims using updated policies, CMS acknowledges that these "errors" will reflect negatively on your practice's quality measures, which might affect your MACRA standing, saying the updates "will impact CMS's ability to process data reported on certain quality measures for the 4th quarter of CY 2016" in a statement.
Who's Affected?
The problem affects physicians and group practices because 2016 PQRS is the performance period for the following:
2018 PQRS and Value Modifier payment adjustments
Eligible professionals (EP) who were part of a Shared Savings Program Accountable Care Organization (ACO) participant TIN in 2015 and are reporting outside their ACO for the special secondary reporting period, because their ACO failed to report on their behalf for the 2015 PQRS performance period
What's Affected?
Several quality measures were  affected by the policy inadequacies as their codes changed. CMS anticipates the following measure groups were most affected by the code changes. These groups, not surprisingly, are where most of the codes were changed and amended.
Diabetes Measures Group
Cataracts Measures Group
Oncology Measures Group
Cardiovascular Prevention Measures Group
Diabetic Retinopathy Measures Group
What Will Happen?
CMS will not apply the 2017 or 2018 PQRS payment adjustments to any EP or group practice that fails to satisfactorily report for 2016 solely as a result of the impact of ICD-10-CM code updates on quality data reported for the 4th quarter 2016. Unfortunately, burden of proof is left to the EP or group.
New policies are soon to be released but that still leaves many questions for which CMS is providing answers.
CMS will publish an addendum containing updates relevant to the ICD-10 value sets for eCQMs in the Merit-based incentive Payment System Program (MIPS) later this year.
Latest posts by Brad Ericson
(see all)