Common Billing Compliance Pitfalls
January 1, 2017
Comments Off

on Common Billing Compliance Pitfalls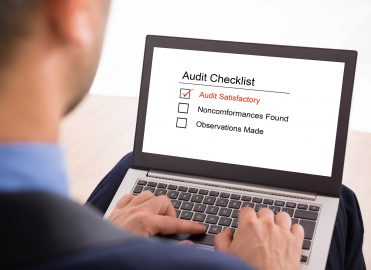 Part 2: Takeaways to help you avoid over-documentation and comply with LCDs and NCDs.
Compliance officers face several major issues in today's healthcare arena. Besides HIPAA, Stark Law, and Anti-Kickback concerns, certain billing compliance issues continue to appear in federal government false claims settlement agreements and audit reports. We discussed two of those issues last month: incident-to and shared billing. This month, we're going to look at another hot topic: medical necessity.
How Medical Necessity Fails
From a government program perspective, there are two areas where medical necessity may fall short:
Over-documenting evaluation and management (E/M) services, or documenting the same thing for every patient (e.g., cloning).
Not adhering to local coverage determinations (LCDs) or national coverage determinations (NCDs) set by the payer or medical practice standards.
Avoid Over-documenting and Cloning
If using a template, the provider should document only what was done, and edit out what was not done at that particular encounter.
For example, even though a provider's documentation template may include a 14-system review, it may not be necessary to perform a complete review of systems (ROS) every time a patient presents to the office. Is the provider really asking every patient all of those questions at every encounter, or is the provider merely marking the ROS from a previous encounter as reviewed? You may not know the answer to this unless you tag along with the provider.
Ask to Shadow the Provider
"Shadowing" a provider is a great way to observe what a provider is doing (or not doing) compared to what they are documenting.
When you shadow a provider, consider what is being asked of the patient. For example, is it reasonable for a physician to ask a patient who presents with sinus problems whether they have been experiencing rectal bleeding? Before an auditor asks that question, determine whether this information carried over from a previous encounter, or if it was included to bump up the level of service billed.
Is the physician truly asking the specific questions listed in the ROS template (e.g., denies: blurring, irritation, vision loss, or discharge), or only asking generic, system-related questions such as, "Are you having any problems with your eyes?" In the physician's clinical mind, this question means blurring, irritation, vision loss, or discharge (and those are the boxes listed in the electronic template), but in the patient's mind this question might mean, "Can you see OK?" The physician may miss that the patient is experiencing itchy eyes because, in the patient's mind, itchy eyes means something entirely different, such as allergies. If a physician or NPP does not ask the specific questions, they must not document as if they did.
Other questions you may ask to determine over-documentation or cloning include:
Does the history of present illness (HPI) actually provide a history of the present illness, or is it regurgitated information obtained at the initial encounter, with no update on how a patient is responding to treatment plans?
Does the physician examine every patient's feet, regardless of the presenting problem or risk factors?
Do other providers of the same specialty in your practice document in this fashion?
Do other providers of this specialty in other practices document in this fashion?
Consider E/M Utilization Data
It can be difficult to obtain detailed information at the subcomponent level, so Medicare provides E/M utilization data by provider specialty. Use this data as a tool to compare what is going on at a national level with what your physicians are billing. If you identify E/M documentation issues, perhaps E/M educational efforts need to be addressed to the NPP and not the physician.
Make Sure the Service is Reasonable and Necessary
Providers should document what they did, but bill according to what was medically reasonable and necessary to evaluate and treat the patient. According to the Medicare Benefit Policy Manual, Medicare will not cover services that "are not reasonable and necessary for the diagnosis or treatment of illness or injury or to improve the functioning of a malformed body member."
If the standard of practice is to perform a screening mammogram once a year for asymptomatic woman aged 40 and over, for example, but a physician orders one every six months for these patients, it may be alleged that this physician is not following the standard of practice. This is such a complicated issue that it is governed and policed by the physicians, themselves. Billers and coders, and even auditors, cannot make these determinations unless they are clinically trained in the particular specialty in which the physician is practicing.
If you come across a situation like this, have a discussion with the physician. Share with the physician the information you located on clinical practice parameters, and ask the physician what is different about their patients. If you are still not satisfied, it may be time to involve your compliance team. A peer review may be necessary.
Adhere to Coverage Policies
Payers do not cover everything, and coverage varies by payer and by payer plan. Some services are covered only if they meet a specified list of conditions. Check your payer policies and coverage documents for medical necessity indications. The Centers for Medicare & Medicaid Services has an online search tool, called the Medicare Coverage Database, that allows users to check Medicare LCDs or NCDs. But coverage determinations are more than just a list of covered diagnoses: Some detail what must be documented for a service to be covered.
For example, one Medicare administrative contractor's LCD for cataract extractions requires the documentation to support not only a diagnosis of cataract, but also:
Visual acuity (best corrected Snellen chart);
Visual acuity during glare or contrast sensitivity testing when the best corrected Snellen chart visual acuity is 20/40 or better;
Symptomatology directly related to the presence of the cataract;
Physical evidence of the existence of a cataract (e.g., slit lamp examination) and no evidence of other ocular disease (e.g., retinal disease) that would prevent vision improvement when the cataract is removed;
There is a reasonable expectation the cataract removal will improve the patient's visual acuity;
The use of conservative treatment including current refraction is no longer satisfactory;
Degree of functional impairment (This can be in any form; e.g., narrative or assessment tool as long as it supports how the cataract affects the patient's activities of daily living.); and
Risk and benefit of the procedure.
As you can see, the documentation would not specify all of the above simply using a diagnosis code. This is why, from a compliance perspective, it is advisable to avoid providing physicians with diagnosis "cheat sheets." These sheets only provide a list of covered diagnoses, but leave out other pertinent information necessary for coverage.
Keeping up with LCDs and NCDs is difficult to do in a large, multi-specialty practice; the responsibility should be shared with billing managers, office managers, managed care or contract department representatives, or even physician leaders. These individuals should know how to access the Medicare Coverage Database, as well as payer policies.
Examine Risks and Utilize Coverage Resources
From a compliance risk perspective, run a report on the top 50 procedure codes billed within your organization. Consider separating out laboratory procedures and focus on these, in addition to the top cross-organizational procedure codes, as there are numerous coverage policies for lab tests. Check for coverage policies on these procedures from the top payers, and convey this information to respective departments who bill for or order these services. The following year, add any new procedure codes and look at the next 50 procedure codes, based on billing volumes.
Subscribe to list serves or mailing lists that provide notification emails when policies change or are added. From an auditor's perspective, make sure you apply the LCD or NCD version in effect at the time of service. This is particularly important when performing retrospective reviews.
Be Tactful and Respectful with Physicians
When having a conversation with a physician about medical necessity, make sure you are not alleging that the physician is providing services that are not medically necessary. Simply point out that, from your perspective, the documentation does not appear to support the need for the volume of services, the level of service, or the frequency of services according to the payer's policy. Be sure to provide official guidelines and copies of coverage policies when having these conversations.
Latest posts by Maryann Palmeter
(see all)