Quick Tips for Managing A/R
By Ellen Wood
January 1, 2017
Comments Off

on Quick Tips for Managing A/R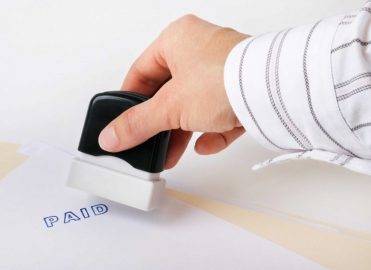 When claims are not getting paid in a timely manner, eliminate the holdup.
Accounts receivable (A/R) is the bread and butter of an office. To support the livelihood of your practice, ask your employees to think about uncollected balances from a personal point of view. For instance, would they wait 120 days to receive reimbursement for a service they provided? Probably not. Nor would they likely give up on collecting payment after the first claims denial.
Reducing the patient aging report takes more than just visualization tactics, however. Putting a strict review process in place can actually lower the 120 days in A/R within six months.
Begin with an A/R Review Process
All monthly reports should show the A/R data of your practice. Track this on a separate Excel sheet (such as that shown on page 43) listing each payer in a column and the corresponding days in A/R. Initially, concentrate only on those balances of $1,500, or more. Supervise the employees who are making the calls for the first few weeks, so you can coach them on what questions to ask, and when to push the insurance representative to go beyond their boilerplate answer.
Communicate Results to
Improve Your Bottom Line
Require office staff to report to you weekly, and to work on specified accounts during week 1, week 2, etc. There is a "comments" section on each patient/date of service; review these notes with your staff so you can share ideas and instruction about how to handle the insurance carrier and how to get the answers you need about the status of the claim.
Track each employee's work so you can show each one their success while working in A/R. Employees become self-motivated when they see the dollars in A/R decrease, indicating that their hard work is getting results.
Speed Up Slow Claims
Many claims — even "clean" claims — are held by insurers. Unlisted procedure claims often are tied up by the insurer.
The best way to submit unlisted procedure claims is to call the carrier prior to billing the service, and inquire about their policy. If you're unable to get their policy in writing or from the outsourced insurance representative, submit the claim electronically first (to avoid a denial for filing limits) and follow up with a paper claim, operative note, and letter explaining why you used the unlisted procedure code.
Medicare does not accept paper claims, so be sure to work with your Medicare processor (for example, ours is National Government Services) and your software company to "free text" in an agreed loop area where the information can be accessed.
Keep Track of Appeals, Collections
Appeals are part of our business. Keep a record of all appeals — even those that are paid — so you have historical data of the results. For example, where I work, nearly 80 percent of our initial appeals are paid and 95 percent of our second level appeals are paid.
Collections are part of our business, too. Patients with serious issues (e.g., breast and colon cancers) should be given as many concessions as possible. Understand that patients might have a period of three to six months when it's impossible for them to pay any outstanding bills. Ask those patients to keep you up to date on their intentions.
After an account goes to collections, you should no longer have contact with the patient about their outstanding claims. Ask them to pay the collection agency directly. Many hospitals have generous charity programs. If you work in a hospital, consider that as an option for patients who need financial aid to pay medical bills. Note that it may require patients to submit lots of paperwork, tax records, pay stubs, and other records. If the patient is approved for financial aid, honor that decision.
Latest posts by Ellen Wood
(see all)