Minute With a Member
January 1, 2017
Comments Off

on Minute With a Member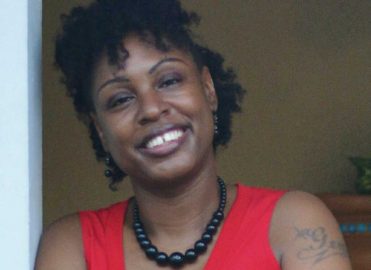 Tameka J. Duncan, CPB, CPPM
Medical Biller, St. Croix, U.S. Virgin Islands
Tell us about how you got into coding, what you've done during your coding career, and where you work now.
I have a bachelor's degree in Business Management and an associate degree in Computer Science, yet somehow my lifelong career is medical billing and coding. It could be because I've always had an interest in learning new things. There is always so much to learn in this field and I am so glad I got into it.
While working as the office manager/bookkeeper in an ophthalmologist office, a medical biller position became available, and I jumped on it. I had taken a medical billing course a few years prior, but I did not have any experience. Thank God my former boss and his wife gave me a chance, and I did not let them down. I later also worked a part-time billing job at an obstetrics/gynecology office, where I work today full-time. I've since obtained my Certified Professional Biller (CPB™) and Certified Professional Practice Manager (CPPM®) credentials, and I am working on my Certified Professional Coder (CPC®) credential.
What is your involvement with your local AAPC chapter?
Unfortunately, there are no local chapters on St. Croix, U.S. Virgin Islands. That is something that would be very beneficial to the healthcare business professionals on the island for resources, networking, and socializing.
What AAPC benefits do you like the most?
I like reading the wonderful articles in Healthcare Business Monthly magazine the most. They cover a wide variety of topics that keep me up to date, informed, and inspired. It's inspirational to read about other AAPC members and their accomplishments and journeys. I also appreciate the Member Perks discounts when I travel.
How has your certification(s) helped you?
My certifications have helped me to determine which area of study I love. When I initially looked into getting certifications, I noticed that everyone thought a medical biller and a medical coder were the same person. I researched both job responsibilities, and decided to obtain my CPB™ first and my CPPM® second. I have been a biller and a practice manager for a combination of over 10 years, and my credentials confirm I have the right tools for the job. My credentials also help me to stay on top of my game, as I earn continuing education units (CEUs) every two years to stay current with the ever-changing world of healthcare.
Do you have any advice for those new to coding and/or those looking for jobs in the field?
My advice is to never stop learning. In this field there is always something new to learn, and you need to stay on your game. Join your local chapter, read coding and billing magazines, and network with healthcare business professionals to get the information you need. There are so many areas you can go into such as billing, coding, auditing, compliance, and practice management; and the industry is always expanding.
What has been your biggest challenge as a coder?
My biggest challenge, which is also my greatest reward, is keeping up with all the changing government rules, payer policies, coding guidelines, and associated implementations. I want to make sure I am coding/billing correctly because I know how important my input is to healthcare statistics.
If you could do any other job, what would it be?
I'd like to be a patient advocate. I have been on both sides of the fence, as a patient and healthcare professional, and there is a gap that needs to be filled. I think there are a lot of patients who don't understand their healthcare coverage.
How do you spend your spare time? Tell us about your hobbies, family, etc.
I spend my spare time working on my home-based business, making personalized pinback buttons. I have a niche for bringing people's ideas to life on a button. I also love watching YouTube videos about natural hair and learning how to make healthier lifestyle choices spiritually and nutritionally. I love hanging out with friends and family, especially my mother and sister.
Latest posts by Guest Contributor
(see all)