2017 OIG Work Plan: Part A Risk Areas
January 1, 2017
Comments Off

on 2017 OIG Work Plan: Part A Risk Areas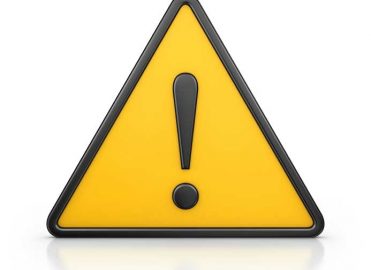 Time to give your facility's compliance plan an annual preventive exam.
The Office of Inspector General's (OIG's) annual work plan reveals its plans for new, revised, and ongoing reviews and audits of U.S. Department of Health and Human Services (HHS) programs and operations. This year, OIG has set its sights on 24 significant new issues, plus five revised and approximately 40 ongoing problem areas that investigators have identified within the Medicare Part A and Part B programs.
Providers who furnish services to Medicare beneficiaries can expect a trickle-down effect from these activities. The best recourse is to conduct internal reviews and audits of the applicable focus areas, and resolve any noncompliant issues before someone else does. To get you started, here's a synopsis of the new and revised focus areas for Part A in the 2017 OIG Work Plan (focus areas pertaining to Part B providers will be addressed next month).
HOSPITALS
NEW! Hyperbaric oxygen (HBO) therapy services: HBO is primarily compensable as an adjunct treatment for managing certain non-healing wounds, as indicated in the National Coverage Determinations (NCD) Manual, IOM Pub. 100-3, chapter 20, section 20.29(A). OIG believes patients have received treatment for non-covered conditions, medical documentation did not support the necessity of HBO treatments, and there is overutilization (an excess of treatments per patient). HBO providers should expect OIG and/or integrity contractor scrutiny.
NEW! Incorrect medical assistance days claimed by hospitals: Disproportionate share payments are made to hospitals that provide a disproportionate share of services to low-income patients. The amount is based on the number of Medicaid patient days a hospital furnishes. OIG says it will determine if Medicare administrative contractors calculated disproportionate share payments correctly.
NEW! Inpatient psychiatric facility outlier payments: OIG notes a 28 percent increase from 2014 to 2015 in the number of claims with outlier payments to inpatient psychiatric facilities (freestanding hospitals or specialized hospital-based units) that provide active psychiatric treatment to meet the urgent needs of patients experiencing acute mental health crisis due to mental illness or alcohol- and drug-related problems. OIG also notes that total payments for stays resulting in outlier payments rose from $450.2 million to $534.6 million — an increase of 19 percent. OIG will evaluate whether inpatient psychiatric facilities complied with Medicare documentation, coverage, and coding requirements for stays that resulted in outlier payments.
NEW! Case review of inpatient rehabilitation hospital patients not suited for intensive therapy: As part of a separate study of inpatient rehab hospitals, physician reviewers identified a small number of cases where the patient appeared unsuited for intensive therapy. OIG will assess a sample of rehabilitation hospital admissions to determine whether patients participated in and benefitted from intensive therapy. For patients who were not suitable candidates, OIG will identify the reasons the patient was not able to participate and benefit from therapy.
REVISED! Intensity-modulated radiation therapy (IMRT): IMRT is provided in two treatment phases: planning and delivery. Certain services should not be billed when performed as part of an IMRT development plan. Prior OIG reviews identified hospitals that incorrectly billed IMRT services. OIG will review Medicare outpatient payments for IMRT to determine compliance with federal coverage requirements.
For facility billing and payments, the OIG will focus on:
Outpatient outlier payments for short-stay claims
Comparison of provider-based and freestanding clinics
Reconciliations of outlier payments
Hospital's use of outpatient and inpatient stays under Medicare's Two-midnight Rule
Medicare costs associated with defective medical devices
Payment credits for replaced medical devices that were implanted
Medicare payment for overlapping Part A inpatient claims and Part B outpatient claims
Selected inpatient and outpatient billing requirements
Duplicate graduate medical education payments
Indirect medical education payments
Outpatient dental claims
Nationwide review of cardiac catheterizations and endomyocardial biopsies
Payments for patients diagnosed with kwashiorkor
Review of hospital wage data used to calculate Medicare payments
The Centers for Medicare & Medicaid Services (CMS) validation of hospital-submitted quality reporting data
Long-term care hospital adverse events during post-acute care for Medicare patients
Hospital preparedness and response to emerging infectious diseases
NURSING HOMES
NEW! Nursing home complaint investigation data brief: Nursing home complaints categorized as "immediate jeopardy" or "actual harm" must be investigated within a two-day and 10-day time frame, respectively. A prior OIG report (2006) found that state agencies did not investigate these serious complaints within the mandated time frame. OIG will investigate whether this problem continues.
NEW! Skilled nursing facilities (SNFs) – unreported incidents of potential abuse and neglect: Ongoing OIG reviews indicate the potential for unreported instances of abuse and neglect. OIG will assess abuse and neglect incidents among Medicare patients receiving skilled nursing care in a SNF, and determine if such incidents were properly reported.
NEW! SNF reimbursement: OIG has expressed concern of potential overpayments to SNFs based on the belief that SNFs are billing higher levels of therapy than were provided or medically necessary. OIG will review documentation to ensure SNF use of the Long Term Care Minimum Data Set tool has appropriately classified each patient into the appropriate resource utilization group.
NEW! SNF adverse event screening tool: OIG developed the SNF adverse event trigger tool as part of a 2014 study conducted with assistance of the Institute for Healthcare Improvement. The screening tool will describe the purpose, use, and benefits of the SNF adverse event trigger tool.
REVISED! National background checks for long-term care employees – mandatory review: Grants are provided to the states under the Affordable Care Act (ACA) to implement background check programs of prospective long-term care employees and providers. The ACA also requires OIG to evaluate this grant program.
OIG is also focusing on SNF prospective payment system requirements and potentially avoidable hospitalizations of Medicare and Medicaid eligible nursing facility residents.
HOSPICES
NEW! Medicare hospice benefit vulnerabilities and recommendations for improvement: A portfolio: OIG has identified vulnerabilities in payment, compliance, and oversight, as well as quality of care concerns. OIG will summarize its evaluations, audits, and investigative work and highlight key recommendations for protecting patients and improving the program.
NEW! Review of hospices' compliance with Medicare requirements: Hospice provides palliative care for terminally ill patients and supports family and other caregivers. OIG will review hospice medical records and billing documentation to identify inappropriate payments.
NEW! Hospice home care – frequency of nurse onsite visits to assess quality of care and services: OIG noted that in 2013, more than 1.33 million Medicare patients received hospice services from over 3,900 providers. Expenditures exceeded $15 billion. Medicare requires that a registered nurse make an onsite visit to the patient's home at least every 14 days to assess the quality of care by the hospice aide and to ensure ordered services meet the patient's needs. OIG intends to evaluate compliance with the onsite visit requirement.
HOME HEALTH SERVICES
NEW! Comparing home health agency (HHA) survey documents to Medicare claims data: OIG has concluded that the Home Health Program is prone to fraud, waste, and abuse. OIG notes that some unqualified HHAs are omitting certain patient data during submissions to state agencies. Because state agencies do not have access to Medicare claims data, state agencies are incapable of verifying the accuracy of submitted patient data. OIG intends to determine whether HHAs are accurately providing patient information to state agencies as part of recertification surveys. The OIG is also honing in on home health compliance with Medicare requirements.
Get to Know the OIG Work Plan
This is just a summary of the Part A portion of the 101-page work plan; you are encouraged to review the work plan in its entirety to ensure applicable risk areas are well understood. For each applicable focus area, be certain to review appropriate CMS interpretive guidance, local coverage determinations and other Medicare regulations, publications, and guidance referenced to ensure you completely understand and comply with government expectations, particularly with respect to documentation.
Latest posts by Michael Miscoe
(see all)