2016 Salary Survey: Pay Climbs for Credentials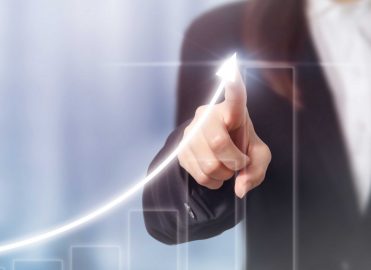 **************************************************************
Where you work factors into pay, but credentials and experience top off the charts.
By David Blackmer, MSC, and Michelle A. Dick, BS
The results of AAPC's 2016 Salary Survey show, once again, that  our credentials equal value in the eyes of employers. The numbers also confirm that coding and billing managers, educators, and employees of healthcare systems and large group practices saw pay and employment increases last year.
On average, annual salaries for members in 2016 were up 0.6 percent from the year before, at $49,872. Compared to the 0.5 percent increase physicians received in Medicare reimbursement last year, healthcare business professionals are holding their own. Whether you made more or less in 2016 depended on where you lived, the type of organization you worked for, how much experience you had, and the credentials you held.
Let's check the numbers to see what factors will help you earn more in 2017.
Rack Up Points for Credentials
Worldwide, 9.2 percent of our membership hold two or more credentials and 2.2 percent hold three or more credentials. Certified Professional Coders (CPCs®), in particular, saw a significant jump in pay, from $51,454 in 2015 to $52,690 in 2016, for a 2.4 percent increase. Holders of specialty credentials also did well, with average salaries going from $56,396 in 2015 to $57,524 in 2016, for a 2 percent increase.
The three credentials that earned members substantial salaries in 2016 were:
2015
2016
% Increase
No. 1:
Certified Professional Compliance Officer (CPCO™)
$71,500
$75,680
5.8
No. 2:
Certified Physician Practice Manager (CPPM®)
$64,666
$67,143
3.8
No. 3:
Certified Professional Medical Auditor (CPMA®)
$62,345
$64,444
3.4
On average, members received salary increases whether they held one or more AAPC credentials:
| | | | |
| --- | --- | --- | --- |
| | 2015 | 2016 | % Increase |
| Specialty credentials | $56,396 | $57,524 | 2.0 |
| Any 1 AAPC credential | $51,621 | $52,605 | 1.9 |
| 2 or more AAPC credentials | $58,399 | $60,305 | 3.3 |
| 3 or more AAPC credentials | $65,643 | $66,999 | 2.1 |
Those who earned AAPC's new Certified Documentation Expert Outpatient (CDEO®) credential made an average of $83,654 last year. A caveat to this data is that the credential was still in beta testing in 2016, and the 13 salary survey respondents also reported an average 14.5 years of experience in the business of healthcare, which likely hikes up the average salary. It will be interesting to see how this credential affects salaries next year, especially in light of the new reporting requirements for the Merit-based Incentive Payment System (MIPS).
Graph A shows the 2016 salary changes based on individual AAPC credentials.
Graph A: Salary by Credential
2015
2016

Earn Bonus Points for Experience and Hard Work
As in previous years, AAPC's 2016 Salary Survey proves that experience pays off. On average, employed survey respondents said they have been working in the business of healthcare for 11.2 years. The highest pay goes to those with 31+ years of experience, with an average annual salary of $67,162. Those with one year or less of experience averaged $35,906, annually, in entry level positions.
To view all of the average salaries organized by years of experience, see Graph B.
Graph B: Salary by Experience
2015
2016


Members worked less overtime in 2016 than in 2015, according to survey respondents. In 2015, 15 percent of you worked more than 45 hours a week, compared to 12.2 percent in 2016. This decrease may be an indication that providers have implemented ICD-10-CM and you are getting comfortable with the new diagnosis coding system and picking up speed. Thankfully, the majority of you (75.4 percent) worked 40-45 hours per week last year, which is a slight increase from 2015.
Coding/Billing Managers and
Educators Have the Advantage
2016 was a big year for coding and billing managers, who saw a 3.5 percent increase in wages between 2015 and 2016 (from $59,679 to $61,794). It was also a decent year for coding educators, who reported a 3.2 percent increase (from $62,290 to $64,298). The only pay decrease was reported by practice/office managers: Data show salaries went from $59,021 in 2015 to $58,438 in 2016.
All in all, there has been a steady climb in salaries across the board these last four years, as shown in Graph C.
Graph C: Salary by Job Responsibility
2015
2016

Job Satisfaction Pays Off
Almost 75 percent of respondents said they work on-site, while the rest reported working remotely. Roughly 60 percent of our members are content with their job, and are not looking elsewhere. Here are the percentages for those looking for another job and the reasons why:
12.3 percent would like a position that pays better.
8.5 percent want to find a job with more advancement opportunities.
8.7 percent would like a position where they could work remotely.
Hospitals Are the Place to Be
It's no surprise that health systems are growing in staff, while smaller facilities are succumbing to attrition. It is surprising, however, that hospital outpatient staff size decreased from 10.6 percent in 2015 to 9.1 percent in 2016 (1.5 percent decrease), and the average salary for members was $47,421. Meanwhile, inpatient facility staffs increased from 5.2 percent in 2015 to 5.4 percent in 2016 (0.2 percent increase), and the average salary was $49,408. It looks like inpatient coding is a good career move.
Health systems and large group practices are good places to be working right now, too. The average salary for members in health system in 2016 was $52,320, while members in large group practices made $49,452. According to the numbers:
18.3 percent of respondents work for a large health system; and
13.2 percent of respondents work for a large group practice.
Graph D shows the rest of the percentages of where members are employed.
Graph D: Percentage of Where Members Work
2015
2016

Payout Depends on Demographics
In 2014, the pendulum swung towards big pay increases all over the United States. In 2015, it swung back. In 2016, salaries pretty much evened out. There was a slight pay increase in most areas, with the mid-Atlantic, Mountain, and New England regions showing the most improvement. Members in the Mid-Atlantic region (N.J., N.Y., Pa.) went from earning an average of $52,219 in 2015 to $53,757 in 2016 (a 2.9 percent increase); members in the Mountain region (Ariz., Colo., Idaho, Mont., N.M., Nev., Utah, Wyo.) went from $49,978 in 2015 to $51,310 in 2016 (a 2.7 percent increase); and those of you in the New England region (Conn., Mass., Maine, N.H, R.I., Vt.) went from $52,153 in 2015 to $53,504 in 2016 (a 2.5 percent increase).
Chart E shows the average salaries in 2016 by demographic. Members in the Pacific region (Alaska, Calif., Hawaii, Ore., Wash.) came out on top, with an average salary of $57,005 in 2016.

Latest posts by Michelle Dick
(see all)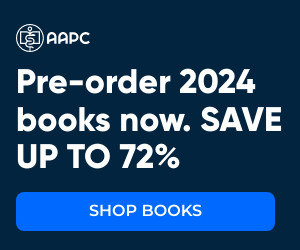 17 Responses to "2016 Salary Survey: Pay Climbs for Credentials"