Step into the Shoes of a Whistleblower
January 1, 2017
Comments Off

on Step into the Shoes of a Whistleblower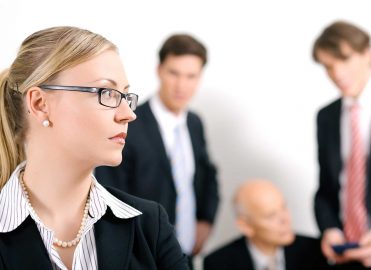 Before you blow the whistle, know your options and understand the consequences.
In March 2014, on the eve of trial, Halifax Health — a 678-bed public hospital system in Daytona Beach, Florida — agreed to pay $85 million to settle allegations that it had violated the Stark physician referral law and submitted False Claims to Medicare. Four months later, Halifax Health agreed to pay an additional $1 million to settle allegations that it had billed Medicare improperly for inpatient care. Both settlements resulted from a whistleblower complaint filed in 2009 by Halifax's Director of Physician Services Elin Baklid-Kunz, MBA, CHC, CPC, CPMA, CCS. Here, she shares some advice for those questioning compliance within their own organization.
Healthcare Business Monthly (HBM): Tell us about yourself and your career.
Baklid-Kunz: I came to the United States from Norway right after high school to learn English and attend college. Four years later, in 1994, I started working at Halifax Health. After completing my Master of Business Administration in 1998, I transferred to the finance department, where I held several positions including financial analyst, budget coordinator, and revenue coordinator. Before being promoted to my director role in 2008, I worked nearly four years in the compliance department, with responsibility for revenue integrity. This included auditing and teaching other employees about the scope and mechanics of the False Claims Act. I had worked at Halifax Health for over 20 years when I resigned, in July 2014.
HBM: What advice would you give to anyone questioning the compliance of an organization?
Baklid-Kunz: Certified healthcare professionals are held to a higher standard. Stay true to your values and ethics. Review AAPC's Code of Ethics, as well as your employer's Code of Conduct and Code of Ethics.
You don't need to be a lawyer to know that something feels "wrong." If you suspect fraudulent coding at your practice, make sure you are not mistaken. Do your research, review documentation, and write up a rational explanation as to why the current coding practice is incorrect. Always include references: It's not enough to say, "This is how it should be done." Citing examples of ethical coding is important. Follow the steps outlined in your organization's compliance plan and follow the chain of command.
When teaching workshops, I emphasize the importance of having a coding network you can rely on. Online conferences are great, but also attend some live sessions so you can network.
If you exhaust all options and decide to file a lawsuit, try to line up another job, first. I would not recommend filing a qui tam suit and continue working at the business you are suing.
HBM: In your experience, what can someone expect should they decide to blow the whistle on fraud in their organization?
Baklid-Kunz: I think it's very important for other coders to understand what whistleblowing entails. The role of a whistleblower takes its toll in the form of disillusionment, isolation, and mental and emotional strain. It's lonely because you cannot discuss your case with anyone other than your attorneys.
There are many misconceptions that it's all about a guaranteed payday. Most of the time, there are better solutions available. I'm asked for advice on cases all the time, and almost 100 percent of the time I recommend not filing a lawsuit, especially for coding issues.
HBM: Do you regret acting as a whistleblower?
Baklid-Kunz: I don't regret my choice to speak up, although I often wish somebody else had done so.
For me, validation came a few days after the settlement. During opening remarks at the HCCA conference in San Diego, Daniel Levinson, Office of Inspector General, U.S. Department of Health & Human Services said of the case:
The $85 million settlement resulted because a compliance official who raised the issue about payments to physicians looking like they violated the Stark Act [was] not really being listened to. … It struck me that what [Elin Baklid-Kunz] was doing was that she was leaning in to her work. … I subscribe to the notion that everybody in compliance should be leaning in…
Another validation was the Taxpayers Against Fraud Whistleblower of the Year Award I received in September 2014.
HBM: What are you doing, now?
Baklid-Kunz: I'm a self-employed compliance and coding consultant, and I teach and speak about coding compliance and ethics. I very much enjoy teaching AAPC quarterly workshops, which I have been doing in Florida for the past nine years.
I'm also engaged by a tech company with offices in the United States and Europe to assist in developing their healthcare linguistic software, working with their software engineers in Germany. European companies perceive whistleblowers in a positive light, and are not afraid to work with me. This is in contrast to U.S. companies that have offered me jobs, only to later retract the offer, stating that the risk of hiring a whistleblower is too great.
I also serve as head judge for Stetson University's Southeast Regional Business Ethics Case Competition (SERBECC), and I speak to students and healthcare professionals about my experience as a whistleblower.
---
Elin Baklid-Kunz, MBA, CHC, CPC, CPMA, CCS, is a national speaker and published author on topics related to her 20 years of experience in medical practice compliance, coding, reimbursement, chart audits, and federal regulations. Baklid-Kunz is an approved ICD-10-CM/PCS trainer, presents workshops for AAPC, and delivers keynote presentations for Eli Research Coding Institute and Audio Educator. Her experience includes freelance writing for HCPro and curriculum development as adjunct professor at Seminole State College, where she has taught courses on healthcare reimbursement and data analysis and served on the advisory committee for the health information management program. Baklid-Kunz earned her master's degree in business administration from Stetson University. She is a member of the Daytona Beach, Fla., local chapter.
Latest posts by Guest Contributor
(see all)