Physicians Need Help with MACRA
January 20, 2017
Comments Off

on Physicians Need Help with MACRA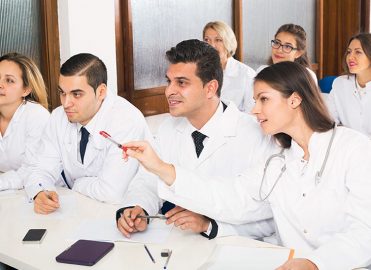 Physicians need help to stay independent, and  AAPC Members are encouraged to learn more about MACRA and reporting requirements. AAPC is publishing materials to help members. A recent report published by Kareo shows survey results on how independent physicians are responding to the Medicare Access and CHIP Reauthorization Act's Quality Payment Program. The survey, conducted after the final rule was released in October, included responses from 170 medical practices.
84 percent of medical practices report they are not certain what MACRA will require of their practice, but expect to participate in it "to the best of their ability."
Only 4 percent reported they knew what MACRA required of them.
63 percent of the practices weren't sure whether MACRA would reduce reimbursement.
60 percent of practices were sure MACRA would increase their reporting burdens.
60 percent said reporting requirements would increase for their practice.
Dan Rodrigues, CEO and founder of Kareo, concluded the survey shows independent physicians' desire to comply with the rules as well as their struggles with MACRA's complexity and "aggressive timing."
"Independent practitioners want to stay independent so they want to participate in in programs like MACRA and avoid possible penalties," he said. "But they need help to do it. The addition of the Pick Your Pace option in the final rule is a step in the right direction."
Latest posts by Stephanie Cecchini
(see all)