CMS Tells Payers: Fix Your Provider Directories
By Brad Ericson
January 25, 2017
Comments Off

on CMS Tells Payers: Fix Your Provider Directories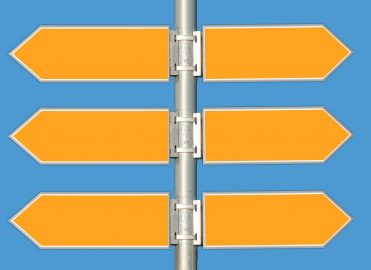 The Centers for Medicare & Medicaid Service (CMS) have grown tired of Medicare Advantage provider directories' errors, ordering 52 payers to fix them within 30 days. That's good news for patients, and for the providers who must answer their questions.
A recent CMS study revealed that of 5,832 providers, only 53.1 percent of the information about providers and 54.9 percent about locations were accurate. Providers weren't located at 31 percent of the locations listed in the directories, and the review discovered 521 instances where the phone number was incorrect or disconnected. Some CMS calls revealed the provider was long retired or dead. Three-hundred-thirty-eight entries indicated a provider was accepting new patients when that wasn't accurate.
CMS said its worries began with a beneficiary complaint. Follow up indicated there might be "reason to question provider directory accuracy." Soon after CMS began this process, Medicare Advantage provider directories were raised in the October 2014 issue of JAMA Dermatology. Research conducted for that study found that among 4,754 total dermatologist listings in the largest Medicare Advantage plans in 12 metropolitan areas in the United States, 45.5 percent represented duplicates in the same plan directory. Among the remaining unique listings, only 48.9 percent of dermatologists were reachable, accepted the listed plan, and offered an appointment for a fictitious patient.
Corrective Action
CMS issued 31 notices of non-compliance and 18 warning letters to plans involved. CMS surveyed 54 payers, and two—CommunityCare Managed Healthcare Plans of OK and Kaiser Foundation Health Plan—were excused from corrective action because of the accuracy of their directories. EmblemHealth, Piedmont Community Health Plan, and WellCare Health Plans were warned and told to provide a business plan addressing how they were fixing their inaccuracies.
The study blamed the problem on several factors. Group practices, for example, provide data at the group level that often lists a provider as being in a location even when that provider doesn't, or rarely, practices there, inflating the number of listed offices in the directories. It also pointed to a lack of internal audit and testing of directory accuracy by many payers. The Medicare Advantage payers placed faith on credentialing services, vendor support, and providers' responses, which proved to be unreliable. CMS said if the payers had implemented routine oversight of their processes for data validation, errors would have been apparent.
CMS is conducting a second round of review of 64 payers's directories, including the directories of those  recently accepted into the program. Those up for a programmatic audit won't be, but the expansion of the audit and subsequent reviews will help CMS track improvements and new challenges, they said.
Latest posts by Brad Ericson
(see all)