Clinical Documentation and Coding Concepts for Tonsillitis in ICD-10
In Coding
February 1, 2017
Comments Off

on Clinical Documentation and Coding Concepts for Tonsillitis in ICD-10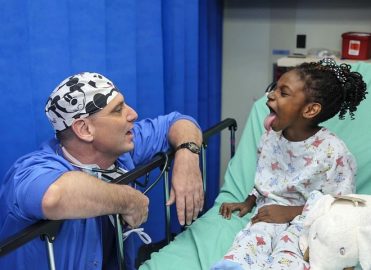 The tonsils are part of the lymphatic and immunologic system. They are oval shaped, pink structures in the back of the throat and act as filters by trapping germs that pass through the nose and mouth. They also produce antibodies that help fight infection. They are the body's first line of defense, and are similar to lymph nodes located in the neck, groin, and armpits.
Tonsillitis may be either viral or bacterial. Streptococcus pyogenes, the bacteria that causes strep throat, is a common bacterial cause, accounting for approximately 30 percent of tonsillitis in children and 10 percent in adults. Other causes include adenovirus, influenza virus, and Epstein-Barr virus.
ICD-10-CM codes for acute tonsillitis are contained in subcategory J03:
J03.00 Acute streptococcal tonsillitis, unspecified
J03.01 Acute recurrent streptococcal tonsillitis
J03.80 Acute tonsillitis due to other specified organism
J03.81 Acute recurrent tonsillitis due to other specified organism
An instructional note for J03.80 and J03.81 directs us to use an additional code from B95-B97 to identify the infectious agent.
J03.90 Acute tonsillitis, unspecified
J03.91 Acute recurrent tonsillitis, unspecified
ICD-10-CM codes for chronic tonsillitis are listed in category J35:
J35.01 Chronic tonsillitis
J35.03 Chronic tonsillitis and adenoiditis
To provide specificity to code in ICD-10-CM, good clinical documentation includes the time parameter (acute, chronic, or recurrent and the causal organism (e.g., bacterial, such as streptococcus, staphylococcal, and adenovirus, influenza).
Example: A 10-yr-old patient comes in with her mother for recurrent, acute staphylococcal aureus tonsillitis. The patient was referred for evaluation and management options.
In this example, documentation supports recurrent, acute staphylococcal aureus tonsillitis. J03.81 Acute recurrent tonsillitis due to other specified organism is the first listed ICD-10-CM code. Based on the instructional note included with J03.81, B95.61 Methicillin susceptible staphylococcus aureus infection as the cause of diseases classified elsewhere should be used also.
Example: A patient is brought into the operating room for an adenoidectomy due to chronic adenoiditis. Code J35.02 Chronic adenoiditis is appropriate.
All codes in chapter 10, Diseases of the Respiratory System, have an instructional note to also identify any current, history of, or exposure to environmental smoking or tobacco dependence.
Latest posts by John Verhovshek
(see all)