Give Your Outpatients the MOON
In Billing
February 3, 2017
Comments Off

on Give Your Outpatients the MOON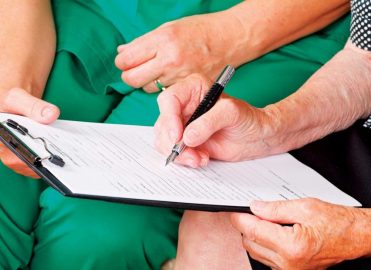 Effective Feb. 21, 2017, hospitals and critical access hospitals (CAHs) must provide the Medicare Outpatient Observation Notice (MOON), or CMS-10611, to patients with Original Medicare who are receiving outpatient observation services for more than 24 hours.
The MOON must be delivered to applicable patients no later than 36 hours after outpatient observation services begin, but may be given prior to the 24-hour mark, per the Centers for Medicare & Medicaid Services (CMS).
The official instructions for using the MOON will appear in the Medicare Claims Processing Manual, Chapter 30, Section 400. Until then, you may refer to the chapter updates attached to CMS
Transmittal 3698, Change Request 9935
.
Source: MLN Matters Article MM9935 Revised, Feb. 2, 2017
Latest posts by Renee Dustman
(see all)
No Responses to "Give Your Outpatients the MOON"