2017 OPPS Payment Increase Reflects Hospital Claims Data 
February 1, 2017
Comments Off

on 2017 OPPS Payment Increase Reflects Hospital Claims Data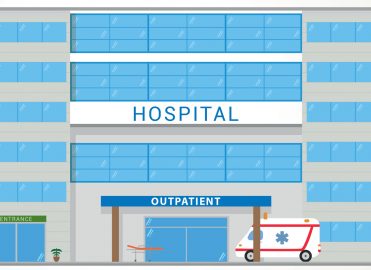 This year sees expanded packaging, encounter-based payments, and off-campus provider-based department changes.
By Denise Williams, RN, COC
As in past years, the Centers for Medicare & Medicaid Services (CMS) based 2017 Hospital Outpatient Prospective Payment System (OPPS) payments on claims data submitted by hospital providers. This year, that resulted in a 1.65 percent update. Hospitals that fail to meet hospital outpatient quality reporting (OQR) requirements will incur a 2.0 percentage point reduction, and certain sole community hospitals and essential access community hospitals continue to rural adjustments. Let's take a look at what else CMS has in store for us in 2017.
Claim Data Affects APC Assignments
CMS continues to restructure families of Ambulatory Payment Classifications (APCs) to become less granular, while maintaining APC assignments based on clinical characteristics and resource similarities. Claims data continues to be the source of CMS determinations for procedural grouping and status indicator assignment. The Diagnostic Radiology APCs have been renamed "Imaging," and consolidated from 17 to seven. Vascular interventional radiology procedures are reassigned to vascular service APCs.
For 2017, CMS finalized 25 new Comprehensive APCs (C-APC). Reimbursement continues to be an encounter-/claim-based payment. The J1 primary service and complexity adjustment methodologies continue.
A new C-APC, "Allogeneic Hematopoietic Stem Cell Transplan-tation," was created to include the donor/product services. These services are not separately payable, as Medicare only covers the recipient; however, the cost of the services related to the donor/product is part of the overall comprehensive procedure. CMS has instituted a new edit for 2017 requiring the claim to contain the combination of CPT® 38240 Hematopoietic progenitor cell (HPC); allogeneic transplantation per donor for the procedure, and revenue code 0815 for the acquisition costs. Revenue code 0815 is designated specifically for this service.
CMS reinforces in the 2017 final rule that it's crucial for providers to report all services provided to a patient, regardless of whether a service warrants separate payment. Without reporting all services, CMS has no information in the claims data on which to base future payment. Individual line item payment should not be the sole reason for reporting services on a claim; and in fact, it's crucial to report packaged items/services on the claim, or the cost is lost.
Device-intensive APC Edits
Remain in Place, but Changed
CMS retained the device-to-procedure edits, but further refined the methodology and will base the device-intensive status on the individual HCPCS (Level I or II) procedure code, rather than at the APC level. This change allows the data to be more focused, and any device offset amount to be specific to the procedure rather than the entire APC. No specific procedure-to-device match is required; any device C code related to a device-intensive procedure will satisfy the edit.
One new device code is initiated for 2017: C1889 Implantable/insertable device for device-intensive procedure, not otherwise classified. This code allows reporting of a device-intensive procedure performed under a new methodology due to advances in medical technology. For example, where a vascular embolization procedure was performed with a catheter, a C code for the catheter would've been reported. This procedure can now be safely performed, in some instances, using a needle. There is no device C code for a needle, but you now have C1889 to report as the device code.
Packaging Continues to Expand
CMS continues to expand packaging to provide a more "prospective" payment for outpatient encounters. Modifier L1 is deleted, and clinical diagnostic laboratory tests are unconditionally packaged when reported on a claim with other services. Status indicator Q4 is still in use to allow the claims processing system to pay for these tests when a "lab-only" claim is submitted.
Changes for Off-campus, Outpatient,
Provider-based Departments 
Section 603 of the Bipartisan Budget Act of 2015 relates to payment for certain items and services provided in off-campus, provider-based departments (PBDs) of a hospital. From July 2012 to July 2015, hospital ownership of physician practices increased by 855, and the number of hospital-employed physicians increased by 50 percent. When these services became provider-based, in accordance with regulations (42 CFR 413.65), reimbursement changed from the Medicare Physician Fee Schedule (MPFS) to the hospital OPPS. Section 603 states that to be reimbursed under the OPPS, the off-campus PBD must have been providing covered outpatient department services prior to Nov. 2, 2015. Those that were providing services are designated by CMS as "excepted," and are eligible for continued OPPS reimbursement. Those that were not are considered "non-excepted." This provision only applies to entities paid under Section 1833(t) of the Social Security Act: Indian Health Services, federally qualified health centers, and dedicated emergency departments, for example, are excluded from this provision.
Under Section 603, certain items and services are excluded from the definition of "covered outpatient department services" for the purpose of OPPS reimbursement and will be paid under "the applicable payment system" (the MPFS with some OPPS methodology included), beginning Jan. 1, 2017. CMS will use OPPS data to establish payment based on resources, but will not reimburse the APC amount. Packaging, wage index application, and billing rules will be consistently applied, as under the OPPS.
CMS has also established an "MPFS relativity adjuster" for 2017. This adjuster is based on the claims/cost analysis and comparison of the payment differential between the OPPS and ambulatory surgery centers. The relativity adjuster will decrease 2017 OPPS payment by 50 percent for non-excepted PBD services, which levels the reimbursement with that provided for a physician's office and paid under the MPFS.
Apply modifier PN Non-excepted service provided at an off-campus, outpatient, provider-based department of a hospital to all non-excepted items and services billed, including those paid under a fee schedule, when provided in a non-excepted PBD. Excepted PBDs should continue to report modifier PO Services, procedures, and/or surgeries furnished at off-campus provider-based outpatient departments.
To combat coding inconsistencies for outpatient visits and some radiation treatment services, CMS clarifies in the final rule that, under the OPPS, outpatient visits are reported with G0463 Hospital outpatient clinic visit for assessment and management of a patient, regardless of level; whereas, under the MPFS, there are 10 visit codes based on new and established patient status. G0463 will continue to be reported under the OPPS. Radiation treatment delivery is reported with CPT® codes under the OPPS and with G codes under the MPFS. Non-excepted PBDs are required to bill G codes for radiation treatment services.
The payment for separately paid drugs and biologicals are excluded from the relativity adjuster methodology, as these items are paid separately in a physician's office setting. When the item becomes packaged, it's included in the cost/payment of services that are affected by the adjuster.
The 2017 OPPS final rule contains detailed discussions regarding these changes.
New Modifier Requirements for Radiology
The Consolidated Appropriations Act of 2016, Section 502(b) of Division O, Title V, amended Section 1833(t)(16) of the Social Security Act regarding certain radiology procedures. Beginning in 2017, a 20 percent payment reduction is required under the OPPS for imaging services that use film. New modifier FX X-ray taken using film is established and must be appended to the procedure code. Providers will incur a payment reduction for procedures using computed radiography beginning in 2018. Look for details  in future rulemaking.
Outlier Fixed-dollar Thresholds Updated
CMS annually updates the formula for calculating outlier payments. Consistent with prior years, 2017 outlier payments are triggered when costs for providing a service or procedure exceed both:
1.75 times the APC payment amount; and
APC payment plus the $3,825 fixed-dollar threshold (increased $575 from 2016).
Packaging, Payments, and Pass-through Updates
Four HCPCS Level II codes remain eligible for pass-through payment for 2017:
C2623 Catheter, transluminal angioplasty, drug-coated, non-laser
C2613 Lung biopsy plug with delivery system
C1822 Generator, neurostimulator (implantable), high frequency, with rechargeable battery and charging system
Q4172 PuraPly, and PuraPly Antimicrobial, any type, per square centimeter.
The packaging threshold for drugs, biologicals, and radiopharmaceuticals increases $10 to $110 for 2017.
Payment for all separately payable drugs, biologicals, and radiopharmaceuticals (with or without pass-through status) continues to be made at average sales price (ASP) plus 6 percent.
Two drug manufacturers commented to CMS that they opposed packaging because they believe CMS wants the best products for beneficiaries, but packaging creates more incentive for hospitals to use less expensive products. CMS responds in the final rule:
… where there are a variety of devices, drugs, items, supplies, etc. that could be used to furnish a service, some of which are more expensive than others, packaging encourages hospitals to use the most cost-efficient item that meets the patient's needs, rather than to routinely use a more expensive item, which often results if separate payment is provided for the items (78 FR 74925). The potential effect of this policy that the commenter is concerned about (hospitals choosing a lower cost stress agent) is precisely the outcome that we hope to encourage through this packaging policy.
Inpatient-only Procedures Thin Out
Seven procedures were removed from the inpatient-only list; none were added. Five of the seven are add-on codes and assigned status indicator N Items and services packaged into APC rates:
+22585 Arthrodesis, anterior interbody technique, including minimal discectomy to prepare interspace (other than for decompression); each additional interspace (List separately in addition to code for primary procedure)
+22840 Posterior non-segmental instrumentation (eg, Harrington rod technique, pedicle fixation across 1 interspace, atlantoaxial transarticular screw fixation, sublaminar wiring at C1, facet screw fixation) (List separately in addition to code for primary procedure)
+22842 Posterior segmental instrumentation (eg, pedicle fixation, dual rods with multiple hooks and sublaminar wires); 3 to 6 vertebral segments (List separately in addition to code for primary procedure)
+22845 Anterior instrumentation; 2 to 3 vertebral segments (List separately in addition to code for primary procedure)
+22858 Total disc arthroplasty (artificial disc), anterior approach, including discectomy with end plate preparation (includes osteophytectomy for nerve root or spinal cord decompression and microdissection); second level, cervical (List separately in addition to code for primary procedure)
The remaining two codes are assigned status indicator J1 Hospital Part B services paid through a C-APC:
31584 Laryngoplasty; with open reduction of fracture
31587 Laryngoplasty, cricoid split
We've Only Just Begun
Anyone who's been in the business of healthcare for more than a day knows Medicare policies are never static. The information related here merely highlights some of the changes CMS finalized for the 2017 OPPS. Be sure to review the final rule and the January update transmittal for complete details on changes that will affect your outpatient facility in the coming year, and stay tuned for revisions and corrections.
---
Denise Williams, RN, COC, is the senior vice president of revenue integrity services for Revant Solutions, Inc. She has been involved with APCs since their initiation. Williams has worked as corporate chargemaster manager for two healthcare systems, and is heavily involved in compliance and coding/billing edits and issues. She is a member of the Murfreesboro, Tenn., local chapter.
Resources
CMS Proposes Hospital Outpatient Prospective Payment Changes for 2017: www.cms.gov/Newsroom/MediaReleaseDatabase/Fact-sheets/2016-Fact-sheets-items/2016-07-06.html
CMS, Hospital Outpatient Regulations and Notices:
www.cms.gov/Medicare/Medicare-Fee-for-Service-Payment/HospitalOutpatientPPS/Hospital-Outpatient-Regulations-and-Notices.html
Medicare CY 2017 OPPS Proposed Rule Claims Accounting:
www.cms.gov/Medicare/Medicare-Fee-for-Service-Payment/HospitalOutpatientPPS/Downloads/CMS-1656-P-OPPS-Claims-Accounting.pdf
January 2017 Update of the Hospital Outpatient Prospective Payment System:
www.cms.gov/Regulations-and-Guidance/Guidance/Transmittals/Downloads/R3685CP.pdf
Latest posts by Denise Williams
(see all)