Do What You Have to Do, So You Can Do What You Want to Do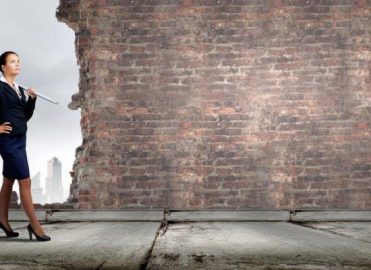 A quote from the "The Great Debaters" has stuck with me since I saw the movie five years ago: "You do what you have to do, so you can do what you want to do." It became my mantra, and it has gotten me through some tough times. If ever you lose your way on the path to medical coding and certification, take these words and my advice to get back on track.
Get Back on Your Horse
Whatever has you at an impasse, I encourage you (as my pastor encouraged me) to get back on your horse and ride. When I did not pass my Certified Professional Coder (CPC®) exam at first, I knew I had two options: I could give up, or I could try again. I decided on the later. Luckily, AAPC offers two tries for the price of one!
Give It All You Got
I thought I was doing everything possible to prepare for the exam, and yet I didn't pass. Then I heard a motivational speaker say, "When you give it 70 percent, you get 70 percent. When you give it 80 percent, you get 80 percent," and so on. I asked myself, "Am I giving this 100 percent?" There was more in me, but I had to develop it.
AAPC provides you with all the information you need to pass the exam, but it's up to you to make the most of it.
Prepare for the Exam the Right Way
The reality is that AAPC isn't going to just hand you a CPC® certification. You have to get it the old fashioned way — you have to earn it, and you're going to have to give it your all. This means:
Examining your study habits: Are you studying the way that works for you? Determine whether you are a visual, auditory, or kinesthetic learner and adopt the appropriate study habits.
Diving in deeper to concepts: If you're having a hard time with a particular concept, and you're a visual learner, watch the procedure online rather than just read about it. You will gain far more clarity and understanding.
Continuing to do practice exams: Practice does make perfect, eventually. When you're doing practice exams, don't concentrate on speed. The goal is accuracy. Speed comes with understanding.
When you get a question on a practice exam wrong, don't move to the next question until you fully understand the answer. Mark your codebooks accordingly with tips and other notes. For example, I would write, "Watch out for this!" or "Don't be fooled!" and "You got this!
Keep the Faith
Failure means you're trying. Have faith in yourself, and believe that you will be a certified coder. I actually wrote an email to myself before I took the exam again. It said, "Congratulations Danita, you are now a CPC!" I think it worked because I later got a very similar note in the mail from AAPC.
---
Danita M. Ruszkowski, CPC, CPC-I, is a remote surgical coder, instructor, coding
consultant, and founder of Integrity Coding. You can contact Ruszkowski with questions at faithg1217@gmail.com. She is available for one-one-tutoring and coaching through her website at www.integritycoding.com. Ruszkowski is a member of the Haverhill, Mass., local chapter.
Latest posts by Guest Contributor
(see all)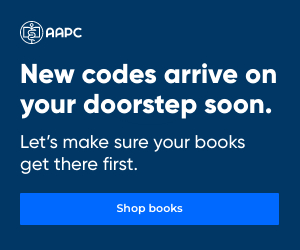 One Response to "Do What You Have to Do, So You Can Do What You Want to Do"