Money Up Front for CPC+
February 1, 2017
Comments Off

on Money Up Front for CPC+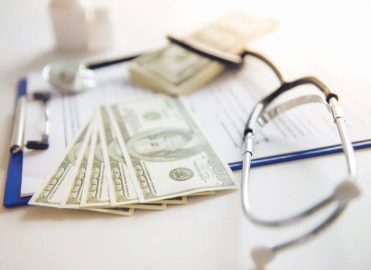 With value-based care and the Medicare Access and CHIP Reauthorization Act of 2015 (MACRA)/Merit-based Incentive Payment System (MIPS) rollout, primary care practices are taking advantage of initiatives such as the Patient-centered Medical Home Program, accountable care organizations/Medicare Shared Savings Programs (MSSPs), and chronic care management (CCM) to increase revenue and establish the infrastructure necessary to provide more comprehensive and preventive care for patients with chronic diseases. Although these programs are well intended, the increased workload and delayed financial reward place significant stress on practices, and may limit their ability to participate.
With this in mind — and with the idea of putting more money in the pockets of practices embracing practice transformation — the Center for Medicare & Medicaid Services (CMS) is now offering the Comprehensive Primary Care Plus (CPC+) program to certain regions of the country, with monetary incentives provided on the front end to drive healthcare reform.
Receive Money Up Front for Care Coordination
The CPC+ is a five-year program that began in January and will include up to 5,000 practices and 20,000 physicians in 14 regions. The program is an advanced medical home model that CMS hopes will strengthen primary care through a regionally based, multi-payer payment reform and care delivery transformation. It consists of five components (as discussed in the article "Make Primary Care Comprehensive with CPC+" on page 48) and two tracks.
Both Track 1 and Track 2 are paid a monthly care management fee for their attributed Medicare fee-for-service (FFS) patients. This fee is meant to allow practices to augment staffing and training in support of population health management and care coordination. Track 2 is intended for practices with more experience with practice transformation, and has enhanced health IT requirements, as well as enhanced payment.
Let's Talk Numbers
The Center for Medicare and Medicaid Innovation estimates that a practice similar in size to the average practice participating in Track 1 of CPC+ will receive $126,000 annually, plus performance payments of $21,000. For Track 2, the figures are $235,200 and $33,600, respectively.
Although the practices selected for CPC+ have not yet been made public (at the time of this writing), those selected were recently notified and are likely already making plans to use the salary advance to kick-start their value-based primary care program.
The cash infusion on the front end is beneficial, but ensuring there is no money left on the table is critical for stability of practice transformation. Lonnie Robinson, MD, family practice physician in Mountain Home, Arkansas, and past president of Arkansas Academy of Family Physicians (AAFP), spoke about value-based care at the AAFP Conference last summer. He outlined the theoretic financial impact of these programs on practice transformation (see Table 1).
Table 1: Theoretic Practice Transformation
Eligible Patients
Monthly Financial Opportunity
Annual Financial Opportunity
Grand Total
PMPM
Total
Management Fees
Shared Savings
Medicaid PCMH
800
$4.00
$3,200
$38,400
$6,000
Insurance PCMH
800
$5.00
$4,000
$48,000
—
MSSP ACO
450
—
—
—
$30,375
CPC+ (Track 1)
450
$17.50
$7,875
$94,500
—
TCM (above FFS)
8
—
$449
$5,388
—
Outsourced CCM (Non-CPC+)
243
—
$3,647
$43,758
—
Annual Value Based Opportunity:
$230,046
$36,375
$266,421
Increased PCMH Overhead:
1 Care Coordinator
$60,000
$70,000
Misc. Expenses
$10,000
Existing Fee For Service (FFS) Revenue:
$400,000
Total Revenue Less PCMH Expenses:
$596,421
+33%
Components of a comprehensive population health management plan also should include chronic care oversight for non-attributed patients, as well as transitional care management (TCM). For a smooth patient care transitions to home, practices have the option of reporting on two outcomes affected by TCM:
All Cause Readmission
Unplanned Hospital Readmission within 30 Days of Principle Procedure (designated as a High Priority Measure)
As shown in Table 1, significant additional money — totaling approximately 50 percent of available CPC+ reimbursement — can be gained by inclusion of non-attributed CCM and TCM in a practice's care management plan.
If you're comparing notes for CPC+ with the upcoming MACRA requirements, CPC+ will be counted as an Alternative Advanced Payment Model supportive of advanced primary care functions, while also providing an alternative to MIPS. This is an additional incentive for practices aiming to avoid the challenges of MIPS requirements.
Practices already participating in a MSSP are also allowed to participate in CPC+. The care management fee is paid directly to the participating practices, and included in the MSSP's total expenditures for shared savings and loss. The practices forego the prospectively paid, retrospectively calculated, performance-based incentive payment, however, and will instead participate in the MSSP shared savings and loss arrangement.
Cash-in on CCM and TCM
With all that's at stake with the upcoming changes in healthcare — most importantly the health of our patients — it's imperative that all practices leverage any money on the table to build the necessary infrastructure for practice transformation and proactive patient care. Cashing in on non-attributed CCM and TCM are great opportunities, not to be forgotten by CPC+ participants.
If you didn't send your application for CPC+ this round, you may be able to take advantage of the upfront money when CMS reopens the program this spring.
---
Resources
https://innovation.cms.gov/initiatives/comprehensive-primary-care-plus
https://innovation.cms.gov/files/x/cpcplus-rfa.pdf
www.aapc.com/blog/36191-understanding-cpc-program/
https://innovation.cms.gov/files/x/cpcplus-faqs.pdf
https://qpp.cms.gov/measures/quality
https://innovation.cms.gov/files/x/cpcplus-faqs.pdf
https://innovation.cms.gov/Files/x/cpcplus-practiceapplicationfaq.pdf
www.cms.gov/Newsroom/MediaReleaseDatabase/Press-releases/2016-Press-releases-items/2016-10-25.html

Latest posts by Stephen Canon
(see all)