Make Primary Care Comprehensive with the CPC+
February 1, 2017
Comments Off

on Make Primary Care Comprehensive with the CPC+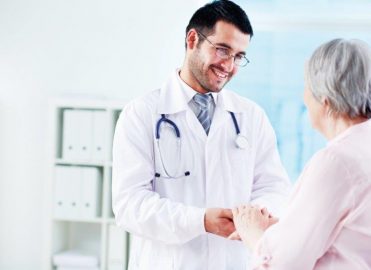 Jan. 1, 2017, primary care practices and payers across 14 regions in the United States embarked on a five-year plan to change the face of primary care. The goal of the Comprehensive Primary Care Plus (CPC+) medical home model is to empower primary care practitioners to deliver high quality, patient-centered care.
Building Primary Care Success
The Centers for Medicare & Medicaid Services (CMS) hope to build on the successes of the model's predecessor: the CPC initiative. In CPC+, practices will be guided by these Comprehensive Primary Care Functions:
Access and Continuity
Care Management
Comprehensiveness and Coordination
Patient and Caregiver Engagement
Planned Care and Population Health
Participating Areas
CPC+ is being implemented in the following regions, which were selected based on payer participation to ensure support for practices in the CPC+ in their region. Only practitioners in these designated regions are able to participate. CMS will select new payer partners in existing and new regions for CPC+ Round 2 (2018) in the spring, 2017.
Arkansas: Statewide
Colorado: Statewide
Hawaii: Statewide
Kansas and Missouri: Greater Kansas City Region
Michigan: Statewide
Montana: Statewide
New Jersey: Statewide
New York: North Hudson-Capital Region
Ohio: Statewide and Northern Kentucky: Ohio and Northern Kentucky Region
Oklahoma: Statewide
Oregon: Statewide
Pennsylvania: Greater Philadelphia Region
Rhode Island: Statewide
Tennessee: Statewide
Making Payment Incentives Work
This incentive payment plan is designed to pay participating practices a monthly, prospective, risk-adjusted care management fee
for each of their Medicare fee-for-service beneficiaries. The care management fee is a non-visit-based payment. Participating practices also receive a performance-based incentive payment centered on patient experience, clinical quality, and utilization. The amount of these payments vary, depending on the provider's designated track.
There are two tracks a practitioner can select in CPC+. Providers in either track need to report on clinical quality measures and patient care experience. They also need to have health information technology (IT) modules that meet the definition of certified electronic health record technology (CEHRT) according to CMS guidelines, and meet technology guidelines enabling them to report electronic Clinical Quality Measures (eCQMs). Track 2 pays a higher performance-based incentive payment rate, but also requires a supporting vendor to assist with the more advanced IT needs. Track 2 providers are reimbursed for taking care of beneficiaries with more complex needs. The practices that achieve the performance standards are able to keep their performance-based incentive payment. If a practice does not achieve the desired goals, they are required to repay all or some of that payment. The provider is responsible to report on their projected expenses and provide a summary at the end of each year on actual expenses.
Improving Patient Outcomes
The CPC+ model is just one vehicle CMS is using to achieve a goal of tying 50 percent of Medicare payments to alternative payment models by the end of 2018 for the ultimate goal of "better care, smarter spending, and healthier people."
Editor's Note: To help maximize money incentives for practices, read the article "Money Up Front for CPC+" on page 50.
---
Resources
For more information on CMS' CPC+ innovation model, go to: https://innovation.cms.gov/initiatives/comprehensive-primary-care-plus
eCQM Electronic Specifications: www.cms.gov/regulations-and-guidance/legislation/ehrincentiveprograms/ecqm_library.html
Latest posts by Colleen Gianatasio
(see all)