E/M Coding: Benefit or Burden?
February 1, 2017
Comments Off

on E/M Coding: Benefit or Burden?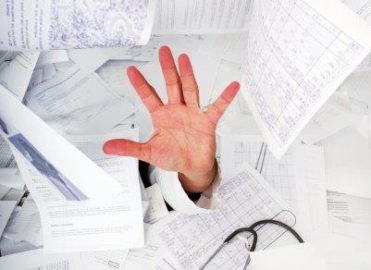 Healthcare expenditures account for an estimated 18 percent of the United States' gross domestic product. A 2014 BMC Health Services Research study ("Billing and Insurance-related Administrative Costs in United States' Health Care") found that in 2012 billing and insurance-related administrative costs alone totaled $471 billion — nearly one-fifth of all healthcare costs.
While I celebrate the coding profession's growth, also I understand that coding is an administrative cost. Due to my experiences, I feel coding evaluation and management (E/M) services is a particularly onerous administrative burden. I attribute this burden to these primary factors:
The complexity of E/M coding is out of proportion to the dollar value of the services.
The E/M code set and guidelines are out of date, and no longer work well with the changing healthcare system.
There is no consensus about the specific requirements of E/M documentation, which allows for subjective interpretations and creates unproductive disputes over correct coding.
Excessive scrutiny of E/M codes, with a focus on technicalities, forces providers to document more than is necessary and diverts time away from patient care.
Let's consider the E/M rules and problems we face when coding an E/M service.
Category of Service –
Multiple Definitions Hinder Selection
Selecting the category of service requires identifying the place of service, which is not always clear. As patients move between hospital departments, their assigned status of inpatient, outpatient, or emergency room may change (sometimes after the fact) based on regulations or payer guidelines. Even a location's designation as a "facility" or "office" can be in question.
Whether a patient is "new" or "established" depends (in part) on the provider's specialty and group. This distinction may have been more meaningful when small, single-specialty practices were the norm. Now it is less so because many providers have training in subspecialties and work in large and complex organizations that may share medical records, services, and ownership within and across groups. To complicate matters, payers define specialties differently. Medicare, for example, identifies a provider's specialty based on enrollment; whereas, many commercial payers use the provider's taxonomy code from the National Provider Identifier registry.
Mid-level providers (non-physician practitioners (NPPs)) present unique problems because they, too, may practice across multiple specialties. And because Medicare enrollment does not allow for NPPs to identify a specialty, all physician assistants or nurse practitioners are classified the same way; a patient becomes established to all providers in the group with that credential, regardless of specialty.
E/M Service Level Descriptors –
Requirements Penalize Providers
All new, initial, and emergency department codes must meet three of three defined levels for history, exam, and medical decision-making (MDM). Many providers find this requirement problematic because the omission of a small (and possibly irrelevant) detail in documentation can cause significant down-coding and undervaluation of their work. For example, a review of systems counted as nine systems instead of 10; an exam of seven organ systems instead of eight; or missing one required bullet point could result in a service being downgraded by as many as two service levels. To avoid this, providers may populate notes with canned statements such as "all systems reviewed and negative," or they may add information that is not clinically useful, but satisfies auditors' demands.
Leveling – Inconsistent Rules Create Gray Areas
The 1995 and 1997 Documentation Guidelines for E/M Services and point-based systems for auditing are meant to allow coders to quantify the key E/M components of history, exam, and MDM. In practice, these systems allow enough leeway to present a defensible argument to up- or down-code many E/M services.
Counting the history of present illness elements of location, quality, severity, etc., may work for symptoms, but fitting complex history into these categories can quickly become challenging as the definitions are stretched beyond recognition (e.g., counting a patient's diabetes as having a type II "quality" or a "location" in the pancreas).
Under some audit guidelines, an exam documented "NAD, EOMI, no focal deficits, skin clear, respiratory effort normal, AOx3" could qualify as "detailed," although there is little information of clinical value. Different auditors might count an identical exam in different ways because, for example, elements such as "alert and oriented" could be psychiatric, neurological, or constitutional. As a result, the levels of exam used for coding may have little relationship to the content or quality of the documentation.
Using points to evaluate MDM proves to be unreliable: A provider who reviews extensive laboratory results receives the same data point as one who orders a single test; and a provider treating a sore throat with an antibiotic might be credited with the same "moderate" risk level for prescription drug management as a provider managing a complex medication regimen for a patient with multiple diseases.
Existing guidelines fail to address these gray areas, and need revision to add clarity and reduce subjectivity. With few authoritative sources to guide coders, some organizations develop their own internal guidelines; but this added expense does nothing to promote consistency throughout the profession. Without transparent and mutually shared rules to determine E/M codes, additional costs associated with denials, appeals, audits, and payment disputes accrue for physicians and payers.
Medical Necessity – Who's to Say?
Payers want assurance that claims are based on necessity and not on volume of documentation. As a result, coders are sometimes asked to consider medical necessity and to determine whether the content of the documentation represents work that was really necessary to treat the patient's problem(s). But coders and auditors generally do not have the medical qualifications or training to make these decisions. Coders are often advised to involve providers' in these decisions, but this is yet another use of providers' time that arguably would be better spent in patient care.
Are E/M Codes Worth the Trouble?
In 2015, Medicare paid for more than 426 million E/M services, according to a Centers for Medicare & Medicaid Services report (Medicare Part B Physician/Supplier National Data CY2105 Evaluation and Management Codes by Specialty). In aggregate, this represents a substantial expenditure.
At an average payment of approximately $95 per code, there isn't enough at stake in each individual service to justify the effort required to code these services with such a high level of precision. If you consider coder training and the effort spent assessing notes, and the provider time taken away from patients to learn rules and add to documentation, multiplied by millions of services, the cumulative cost becomes apparent.
With the healthcare system's resources stretched to its limits, it makes sense to question whether there is any benefit to investing in proper E/M code assignment. How much value is gained when a visit should be a 99214 Office or other outpatient visit for the evaluation and management of an established patient, which requires at least 2 of these 3 key components: A detailed history; A detailed examination; Medical decision making of moderate complexity, instead of 99213 Office or other outpatient visit for the evaluation and management of an established patient, which requires at least 2 of these 3 key components: An expanded problem focused history; An expanded problem focused examination; Medical decision making of low complexity if this only shifts payment between payers and providers, but does not change the actual cost or effectiveness of the care?
Ultimately, E/M coding is a sorting process that roughly classifies a variety of provider services into one of several tiers. If this cannot be done quickly and efficiently, and with benefits proportionate to the costs, perhaps a new system is necessary.
There Has to Be a Better Way
As coders, our training and experience give us an opportunity to advocate positive change. Together, we can:
Work to revise and propose new guidelines with simplified and shared standards that are easily understood and can be widely adopted across organizations.
Advocate for revisions and simplifications to the E/M code set that more accurately capture the value of provider work, reduce the need to document irrelevant information, and eliminate complexities that do not add value.
Develop auditing models that yield valuable documentation quality and compliance feedback without penalizing providers for technicalities that do not affect patient care.
Raise awareness among payers and providers that the costs of disputing E/M level differences may consume more resources than the savings it achieves.
There are already signs of positive change. CMS, in 2014, eliminated E/M levels for outpatient hospital clinic visits, replacing them with the single HCPCS Level II code G0463 Hospital outpatient clinic visit for assessment and management of a patient, which pays a single weighted average for each service. This simplification benefits both payers and providers, and a variant of this could be possible for professional reimbursement, too.
CMS and commercial payers continue to adopt quality-based payment models such as the Merit-based Incentive Payment System, accountable care organizations, and other shared saving programs. If successful, these new payment models could eliminate the need for coding E/M visits, as reimbursement would be based on overall care rather than individual services.
Whether coding E/M services or another specialty area, coders are in a unique position to understand the problems and propose solutions. We have a role to play in advancing these changes, and in helping to make the administration of healthcare more efficient.
---
Thomas Field, CPC, CEMC, has 22 years of experience in healthcare and has worked for both providers and payers in patient care, billing, coding, auditing, and claim payment analytics. He works as a healthcare economics consultant in payment integrity for Optum. He is a member of the Torrington/Waterbury, Conn., local chapter.
Resources
2014 BMC Health Services Research study, Billing and Insurance-related Administrative Costs in United States' Health Care: http://bmchealthservres.biomedcentral.com/articles/10.1186/s12913-014-0556-7
Medicare Part B Physician/Supplier National Data CY2105 Evaluation and Management Codes by Specialty: www.cms.gov/Research-Statistics-Data-and-Systems/Statistics-Trends-and-Reports/MedicareFeeforSvcPartsAB/Downloads/EMSpecialty2015.pdf
Latest posts by Guest Contributor
(see all)