How to Make the Most of Physician Referrals
February 6, 2017
Comments Off

on How to Make the Most of Physician Referrals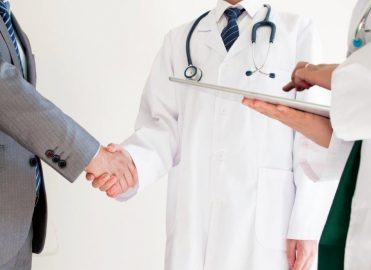 Any provider who receives referrals from other medical professionals must pay close attention to, and should do their best to nurture, these relationships. Most referrals originate in a primary care physicians office (family practice, pediatrician, internal medicine), but there are also referrals from specialist to specialist.
Here are some tips to strengthen your referral patterns.
Make face-to-face visits: The most effective marketing for a specialist is to face-to-face time with referring providers. Generally, this is done most effectively by visiting the referring physician's office during a meal break (bringing something to eat with you), so as not to interfere with the referring physician's patients, and to have a captive audience for a time.
Be well known for clinical skills: A specialist's office must maintain quality services so that there is confidence in the medical care the patient will receive.
Be a good communicator: A referring provider appreciates good communication regarding the patient he or she has referred. A phone call from the specialist, followed by a detailed letter with the findings and plan of care, should be standard communication to maintain a strong relationship with the referring provider.
Keep Yourself top of mind: In addition to providing great service, the specialist's office should make routine visits with the referring provider's office to maintain relationships with the provider and his staff, to answer any questions they have, and to identify better ways to help them in the referral process.
Create efficient referral options: Cumbersome referral requests may encourage an office to look at other options. Make the referral process for your services as simple as possible for the referring office. Medical practices have different workflows and technology, and it might be worth your time to examine their workflows to see how you can work with them to create optimal, time-saving solutions.
Latest posts by John Verhovshek
(see all)