Congratulations to AAPC's First Fellow, Brenda Edwards
February 1, 2017
Comments Off

on Congratulations to AAPC's First Fellow, Brenda Edwards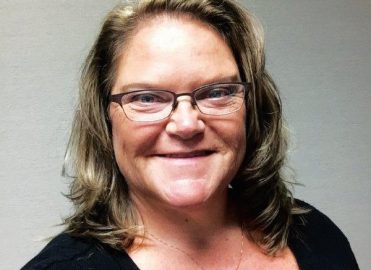 Longstanding member sets the bar for this honorable designation.
On Dec. 9, 2016, Brenda Edwards', CPC, CPB, CPMA, CPC-I, CEMC, CRC, big announcement went up on Facebook: "I'm the first AAPC Fellow — join me!" The majority of members had no idea what she was talking about, but it sounded prestigious, and many members have already followed her lead.
Because of Edward's years of dedication and hard work to our profession, she was selected by AAPC Vice President of Products Stephanie Cecchini, CPC, CEMC, CHISP, to be become AAPC's first Fellow. This designation shows you have put in the time and are ready for an expert-level position. After Cecchini explained the Fellow designation to Edwards, she was honored to fill out the application.
"I was excited because in addition to being a beneficial tool for employers, this truly is a way to recognize the years of hard work that so many of us have put in to achieve our current positions," said Edwards. Credentials are very important to her but, "I appreciate that my experience and participation in local chapters, conferences, blogs, articles, etc., is also recognized," she said.
Edwards is often asked, "How do I get a job like yours?" to which she replies, "Experience and putting the time in to learn as many things about the entire billing/coding/compliance/management process as you can." In Edwards' opinion, "I really don't think you can step into a consulting/auditing/education role without that background."
It's a Win/Win for Employers and Members
Edwards is very happy that AAPC recognizes the importance of the above-and-beyond, hard-working members who contribute to our profession.
"There are so many loyal and supportive members in our local chapters who give countless hours mentoring, acting as officers, proctoring, and supporting their local chapter who can be recognized with this designation," she said. "It really is a way to see what you've given back or paid forward!"
The AAPC Fellow is "a great tool for employers to use to narrow down applicants for a particular position," Edwards said. "I read Facebook posts from members asking what should they do next after achieving certification — well, here is a goal that can be set to work towards."
It's Contagious
Edwards gets excited with each person who announces they have been accepted into the recognition program. "There are so many deserving members!" she said.
All members can achieve the Fellow status. "I don't look at it as an 'exclusive' group, but a group to strive to be a part of — every member can meet the requirements and apply," Edwards said.
Be Recognized for Your Commitment
The AAPC Member Recognition Program recognizes ongoing excellence and commitment in the business of healthcare. There are three tiers of excellence:
AAPC Fellow – A designation of distinction reserved for top performers who are the best in the business (www.aapc.com/recognition/aapc-fellow.aspx).
AAPC Professional – Driven performers with highly demonstrated experience (www.aapc.com/recognition/aapc-professional.aspx).
AAPC Associate – Healthcare business professionals with hands-on experience and proven results (www.aapc.com/recognition/aapc-associate.aspx).
Latest posts by Michelle Dick
(see all)