OIG Looks In on Physician Home Visits
February 1, 2017
Comments Off

on OIG Looks In on Physician Home Visits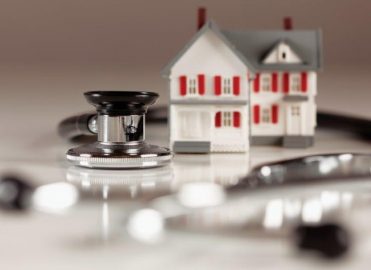 The Office of Inspector General (OIG) 2017 Work Plan targets home visits conducted by physicians and mid-level providers for claims review. Will your home visit claims pass muster if an auditor pays your practice a visit? Here's what you need to know to ensure your home visit claims meet Medicare billing requirements.
Home Visits Are on the Rise
Although home services are not new to the medical profession, there has been a significant change in utilization. "House Calls," an article published by the American Family Physicians in April 2011, noted that in 1930 almost 40 percent of patient encounters occurred in the home. This rate dropped to 10 percent by 1950, and to 1 percent by 1980.
Changes to Medicare regulations and a reimbursement increase in 1998 resulted in the number of claims for home visits increasing from 1.4 million in 1999 to 2.3 million in 2009. Continued increases in recent years, along with the Centers for Medicare & Medicaid Services (CMS) also expressing concerns about medical necessity, led the OIG to add home visits to its 2016 and 2017 Work Plans.
Home Services Must Be Necessary, Not a Convenience
Like all services, home visits must be medically necessary to be covered. According to Medicare.gov, "medically necessary" is defined as "health-care services or supplies needed to prevent, diagnose, or treat an illness, injury, condition, disease, or its symptoms and that meet accepted standards of medicine." The services cannot be for the convenience of the patient, the patient's family, or the physician.
The provider must be able to prove that the home visit was based on the patient's inability to come to the office either this one time, or on an ongoing basis, due to physical or mental issues and not due to financial or other personal reasons. Physicians also cannot provide home services at their convenience (for example, visiting senior independent living facilities on a routine basis, without requests for or by patients).
Medicare rules (Medicare Claims Processing Manual, Chapter 12, Section 30.6.14.1.B) further define homebound status:
Under the home health benefit the beneficiary must be confined to the home for services to be covered. For home services provided by a physician using these codes, the beneficiary does not need to be confined to the home. The medical record must document the medical necessity of the home visit made in lieu of an office or outpatient visit.
Example: A patient has advanced Alzheimer's disease and has become increasingly agitated. She would not cooperate sufficiently to be brought to the office so a home visit was initiated.
CPT® Coding for Home Services
Codes 99341-99350 report E/M services provided in a private residence (place of service 12). Other services (e.g., advanced care planning, diagnostic services, and some minor procedures), if performed and documented, can be billed in addition to the visit code in this setting.
CPT® has included average time in the description of home visits, to be used when counseling/coordination of care dominate the visit (e.g., comprises over 50 percent of total face-to-face time between the provider and patient), as follows:
| | | | |
| --- | --- | --- | --- |
| Code | Description | Relative Value Unit | Average Time |
| 99341 | Home visit new patient; problem focused | 1.55 | 20 min |
| 99342 |         expanded | 2.23 | 30 min |
| 99343 |         detailed | 3.66 | 45 min |
| 99344 | Home visit new patient; moderate | 5.13 | 60 min |
| 99345 |         high | 6.22 | 75 min |
| 99324 | Domiciliary, rest home visit new patient; problem focused | 1.56 | 20 min |
| 99325 |         expanded | 2.27 | 30 min |
| 99326 |         detailed | 3.92 | 45 min |
| 99327 |         moderate | 5.23 | 60 min |
| 99328 |         high | 6.11 | 75 min |
Determine Place of Service
A particular area of confusion is deciding the place of service: The place of service (POS) code terminology does not always line up with CPT® E/M terminology and codes. For example, is the patient in an independent living/private residence, or living in a unit that also provides healthcare services? Patients living in senior complexes may have different options and services, so providers will need to confirm patient status to code services correctly.
For example, CPT® defines 99324-99337, domiciliary, rest home (e.g., boarding home), or custodial care services, as occurring in a "facility which provides room, board, and other personal assistance services generally on a long term basis. They are also used to report evaluation and management services in an assisted living facility. The facility services do not include a medical component." As such, these codes could be POS 13 Assisted living facility, 14 Group home, 33 Custodial care facility, or 55 Residential substance abuse treatment facility. CMS further defines POS 13 as "congregate residential facility with self-contained living units providing assessment of each resident's needs and on-site support 24 hours a day, 7 days a week, with the capacity to delivers or arrange services including some health care and other services" (Medicare Claims Processing Manual, Chapter 26).
If a patient is seen in their home, then the POS is 12 Home.
Document Medical Necessity for Home Services
Providers must document clearly the reason for all E/M visits. For home visits, documentation must include how the visit was initiated (patient request, family or other source) and should detail the patient's conditions that prevented him or her from traveling to the provider's place of service. As with any E/M service, documentation must include a chief complaint; history of presenting illness (HPI); review of systems; and past, family, social history elements that are the key to making any note support medical necessity.
History provides the "why" of the note, and supports the level of exam to be performed and the complexity of the patient. If there is a clear description of the patient and his or her conditions in the HPI, medically necessity will be supported. The plan of care should also provide an indication of the need for future visits, and the expectation of whether the patient will be able travel to the physician's office.
Don't Skip Patient Demographics, Business Forms
The home visit with a new patient has the same business requirements as a visit to the office, so providers need to gather the necessary demographic and insurance information, and provide patients with the appropriate forms. Maintaining a complete and accurate medical record for each patient is critical. Forms should include:
Notice of Privacy Practices
General consent for treatment
New patient intake form
History form
Financial policies
2017 OIG Work Plan: Physician Home Visits – Reasonableness of Services 
A home visit is when a physician provides evaluation and management (E/M) services in a patient's home. From January 2013 through December 2015, Medicare provided $718 million in payments for physician home visits. Physicians are required to document the medical necessity of a home visit in lieu of an office or outpatient visit. Medicare will not pay for items or services that are not "reasonable and necessary" (SSA § 1862(a) (1) (A)). The OIG will determine whether Medicare payments to physicians for E/M home visits were reasonable and made in accordance with Medicare requirements.
OAS: W-00-17-35754 Expected issue date: FY 2017
Home Visits: A Look into the Future
The Centers for Medicare & Medicaid Services (CMS) implemented the Independence at Home Demonstration project in 2012 to test the effectiveness of delivering primary care services by selected providers at patients' homes. Originally authorized for three years by Section 3024 of the Affordable Care Act, the Demonstration was extended through September 30, 2017, by the Medicare Independence at Home Medical Practice Demonstration Improvement Act of 2015.
The demonstration provides chronically ill patients with a complete range of primary care services in the home setting. Medical practices, led by physicians or nurse practitioners, provide primary care home visits tailored to the needs of patients with multiple chronic conditions and functional limitations. The demonstration also tests whether home-based care can reduce the need for hospitalization, improve patient and caregiver satisfaction, improve health outcomes for patients, and lower costs to Medicare.
Participation in this home-based care demonstration is voluntary for Medicare patients. Selected primary care practices provide home-based primary care to targeted chronically ill beneficiaries for a three-year period. Participating practices make in-home visits tailored to patients' needs and coordinate their care. CMS tracks each beneficiary's care experience through quality measures. Practices that succeed in meeting these quality measures while generating Medicare savings have an opportunity to receive incentive payments after meeting a minimum savings requirement.
---
Resources
American Family Physicians, "House Calls," April 2011:
www.aafp.org/afp/2011/0415/p925.html
2017 OIG Work Plan: https://oig.hhs.gov/reports-and-publications/workplan/index.asp
Medicare Claims Processing Manual Chapter 26 – Completing and Processing Form CMS-1500 Data Set: www.cms.gov/Regulations-and-Guidance/Guidance/Manuals/Downloads/clm104c26.pdf
Medicare Claims Processing Manual, Chapter 12, Section 30.6.14.1.B: https://www.cms.gov/Regulations-and-Guidance/Guidance/Manuals/downloads/clm104c12.pdf
CMS, Independence at Home Demonstration: https://innovation.cms.gov/initiatives/independence-at-home/
Latest posts by LuAnn Jenkins
(see all)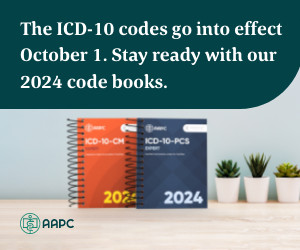 No Responses to "OIG Looks In on Physician Home Visits"