Career Key: Learn to Research
February 6, 2017
Comments Off

on Career Key: Learn to Research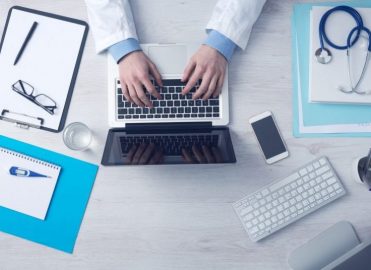 Do you want to be successful and gain recognition? Learn to research!
To really be successful in the business side of healthcare, you need to know how to find the answers to the questions and problem scenarios you encounter. How many times have you worked with a provider to try to help him/her understand a coding or compliance concept? Have you ever been asked, "Where does it say that in writing?"
When you can produce documentation to corroborate the direction and advice you are giving, you gain credibility with those you are seeking to educate. Continuous education ensures you are staying abreast of legislative and payer requirements and changes. Being able to quickly and easily pinpoint specific documents and reference materials adds to your value within an organization or group.
Here's how to improve your research skills:
Read: Determine the most beneficial sites, listservs, social media groups, newsletters, etc. for your specific role. Set aside 30-60 minute every day to read through new literature to stay abreast of changes.
Research researching: Use sites such as Google and YouTube to learn tips and tricks for optimizing your searches. For example, did you know on Google you can type your search term and then "site:websitename" to search for a specific term on that specific website? Here's an example:
Be persistent: If you are having trouble finding the information you are looking for, try changing the language/phrase you are using.
Ask questions: Reach out to others in the field, especially if they work in the specialty you are focusing on, and ask for guidance. Ask them what their key resources are, what documents, books, websites, etc they've found most helpful in understanding certain concepts.
The better you become at researching, the easier it will be for you to answer many of the questions you'll encounter throughout your career in healthcare.

Latest posts by Chandra Stephenson
(see all)
AAPC's annual salary survey gives a good understanding of the earning potential within the medical coding profession.
See what actually is going on in the healthcare business job market.
No Responses to "Career Key: Learn to Research"