CMS Announces Decision for Bariatric Surgery Coverage
By admin aapc
In CMS
February 13, 2009
Comments Off

on CMS Announces Decision for Bariatric Surgery Coverage
There is not enough evidence to support bariatric surgery in patients with type 2 diabetes mellitus (T2DM) and a body-mass index (BMI) less than 35 as reasonable and necessary, concluded the Centers for Medicare & Medicaid Services (CMS) in a Feb. 12 decision memo for surgery for diabetes (CAG-00379N).

In the final decision memo, CMS says there is adequate evidence to support bariatric surgery improves health outcomes in Medicare beneficiaries with T2DM and a BMI greater than 35.
Open and laparoscopic Roux-en-Y gastric bypass, laparoscopic adjustable gastric banding, and open and laparoscopic biliopancreatic diversion with duodenal switch are reasonable and necessary procedures in obese patients with T2DM, confirms CMS.
Type 2 diabetes mellitus continues to be a comorbid condition related to obesity as defined in National Coverage Determination (NCD) Manual 100.1 (Bariatric Surgery for Treatment of Morbid Obesity).
This decision makes no changes to NCD Manual section 100.8 (Intestinal Bypass Surgery) and section 100.11 (Gastric Balloon for Treatment of Obesity). Treatments for obesity alone remain non-covered.
Latest posts by admin aapc
(see all)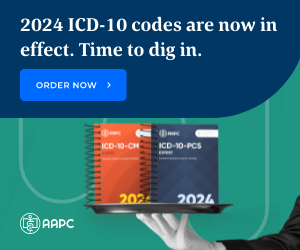 No Responses to "CMS Announces Decision for Bariatric Surgery Coverage"