Evaluation and Management: Time-Based Coding
In Billing
February 8, 2017
Comments Off

on Evaluation and Management: Time-Based Coding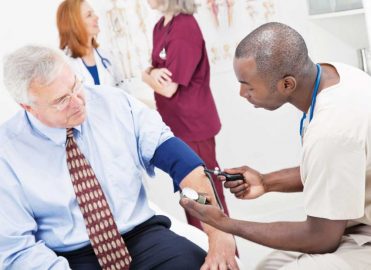 Time is an alternative option for E/M coding (on many, but not all, of the E/M codes) in lieu of the three key components, history, exam, and medical decision-making.
Documentation Guidelines for Time
According the Centers for Medicare & Medicaid Services (CMS), "In the case where counseling and/or coordination of care dominates (more than 50%) of the physician/patient and/or family encounter (face-to-face time in the office or other outpatient setting or floor/unit time in the hospital or nursing facility). Time is considered the key or controlling factor to qualify for a particular level of E/M services.
"If the physician elects to report the level of service based on counseling and/or coordination of care, the total length of time of the encounter (face-to-face or floor time, as appropriate) and time counseling and/or coordinating care should be documented. Also, the record should describe the counseling and/or activities to coordinate care."
CPT® Guidelines for Time
Time in the office or outpatient setting is defined by face-to-face time. Time spent reviewing records and tests, arranging for further services, and communicating further with other professionals and the patient through written reports and telephone contacts is considered non face-to-face time and cannot be included in the time when billing based on time for an evaluation and management service.
Time in the hospital setting or inpatient setting is defined by unit/floor time. Time on the unit/floor includes time spent on the patient either at bedside or on the unit reviewing the patient's chart and communicating with other providers. Time spent on the patient that is not performed on the unit is not included when calculating time.
CMS Guidelines for Time
In addition to the documentation guidelines and CPT® guidelines, CMS gives further clarification on time-based coding for evaluation and management services. In the outpatient/office setting, time spent counseling and/or coordination of care must be provided in the presence of the patient. The face-to-face time is physician face-to-face time. Counseling by other staff is not considered to be part of the face-to-face physician/patient encounter time.
Time spent counseling the patient or coordinating care after the patient has left the office or the physician has left the patient's floor or begun to care for another patient on the floor is not considered when selecting the level of service to be reported.
CMS also states when reporting E/M services based on time in a teaching setting, time can only be reported for time spent by the teaching physician. Time spent by the resident in the absence of the teaching physician cannot be calculated in the total time.
References:
https://www.cms.gov/Regulations-and-Guidance/Guidance/Manuals/downloads/clm104c12.pdf
https://www.cms.gov/Outreach-and-Education/Medicare-Learning-Network-MLN/MLNEdWebGuide/Downloads/95Docguidelines.pdf
https://www.cms.gov/Outreach-and-Education/Medicare-Learning-Network-MLN/MLNEdWebGuide/Downloads/97Docguidelines.pdf
Latest posts by Angela Clements
(see all)
No Responses to "Evaluation and Management: Time-Based Coding"