HHS Secretary Confirmed
In AAPC News
February 10, 2017
Comments Off

on HHS Secretary Confirmed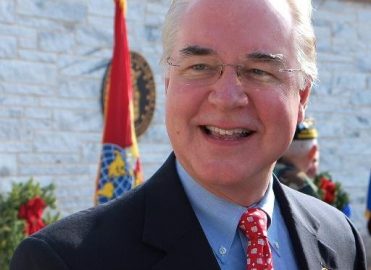 The Senate today confirmed Rep. Tom Price, R-Ga., as the new secretary of the U.S. Department of Health and Human Services (HHS). He replaces former HHS Secretary Sylvia Mathews Burwell.
Background
Price, a retired orthopedic surgeon from Atlanta, served on the House Ways and Means Committee, including the Subcommittee on Health. In the 114th Congress, Price was named chair of the House Budget Committee.
Upon confirmation, Congressman Price resigned his seat as the U.S. Representative for Georgia's 6th Congressional District, and submitted his farewell address.
Outlook
In his farewell address, Price said his professional calling to care for patients was the "driving force" behind his legislative efforts to achieve quality, affordable healthcare for all Americans. Addressing the speaker of the House, Price said:
"That's why we authored and introduced the Empowering Patients First Act — an alternative to Obamacare with real, patient-centered reforms to build a more innovative and responsive health care system — one that empowers patients and ensures they and their doctor have the freedom to make health care decisions without bureaucratic interference or influence."
The Affordable Care Act replacement Price spoke of during his confirmation includes offering tax credits starting at $1,200 a year to allow people to buy health insurance, boosting the use of tax-advantaged health savings accounts, and limiting the tax deduction companies take for providing health insurance to workers, according to an NPR report.

Latest posts by Renee Dustman
(see all)