Deductible and Coinsurance Management
In Billing
February 13, 2017
Comments Off

on Deductible and Coinsurance Management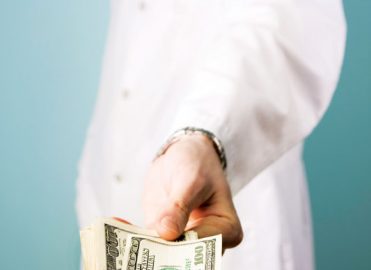 The best time to collect co-pays, deductible, coinsurance, and any outstanding balances from a patient is when he or she is in the office. As health insurance plans increase deductible and coinsurance amounts, defining policies on how to best collect is important to maintain cash flow and keep your accounts receivable (A/R) low.
The deductible is the amount the patient is expected to pay out of pocket before the insurance company will pay any expenses. Deductibles are usually required for each calendar year. Coinsurance refers to the patient and the insurance company sharing financial responsibility for medical expenses. This is most often expressed as a percentage. If a coinsurance is listed as 80/20, the insurance company will pay for 80 percent of the medical costs and the patient is responsible for the remaining 20 percent.
Because it can be difficult to identify the patient's financial responsibility at the time of service, many offices do not collect any money. Rather, they wait to hear back from the insurance company. The danger is that the clinic may not know for three to five weeks what that responsibility is; and, then it is much harder to collect. Below are some ideas to address this issue.
Work with insurance companies and/or local health information exchanges to effectively and efficiently identify the patient's financial status with his or her insurance plan.
Identify the patient's insurance benefits before the visit.
Have a policy on a set amount that will be collected from patients who have deductibles and coinsurances. This may be an amount that covers a basic service, such as $80 for an office visit. If the patient portion ends up being less, send the patient a refund check.
Be ready to set up patient payment plans while patients are in the office (e.g., $50 at the time of service, and a set amount each month).
Latest posts by John Verhovshek
(see all)