Microhospitals Serving Neighborhoods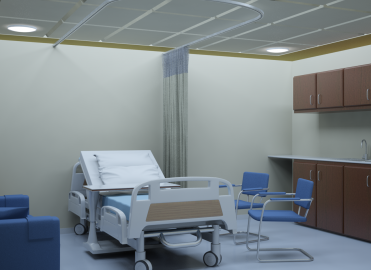 Forget the traffic gridlock to the huge, metro medical center where you're bound to get lost. Drive past the sketchy strip mall's urgent care center and go to the neighborhood microhospital for your care. These eight to 20 bed facilities comprise the newest service for those living in urban and suburban areas. Get quicker access to the basic services of a hospital without the complexity and distance of a traditional medical center.
Microhospitals Mimic Their Big Sisters
Residents in metro areas like Phoenix, Las Vegas, Denver and towns are helping define the new class of facilities, which are acute care hospitals that meet all state and federal requirements. Microhospitals focus on treating treating low-acuity patients, and providing ambulatory services and emergency care. They include beds for observation or overnight stays. And they may include additional services such as obstetrics, imaging, laboratories, and physical therapy.
Ideal for areas where the demand for emergency services outstrip supply, they are a byproduct of value-based care. Satisfying the need for healthcare's focus on providing care at the right time in the appropriate setting, microhospitals allow one Denver's SCL Health to "delivery hospital services closer to home, and in a a way that is more appropriately sized for the population compared to larger, more complex facilities," SCL told Kaiser Health News.
SCL's enthusiasm for the concept means that four facilities all called SCL Health Community Hospital have been built in the Denver metro area. Developed based on the proximate market's demographics, the first includes eight inpatient care rooms, nine examination rooms, operating rooms, and an emergency room. Patients, regardless of insurance or ability to pay, enjoy access to primary care, pediatrics, imaging, and surgery.
Microhospitals Popping Up Like Mushrooms
In addition to Denver, microhospitals are popping up in Arizona, Nevada, Wisconsin, and around Texas, built often by healthcare corporations intrigued by a number of positive elements of the concept:
Microhospitals are well positioned for the growth of outpatient care.
Size, services, and facility can be developed for the local area's case mix and demographics.
They can easily be tied into physician groups, APMs, and nearby services.
The facility itself is far faster and cheaper to build than a medical center.
They can act as feeder facilities for flagship hospitals, when referral for more advanced care is necessary.
They can be an entry point into a healthcare market not requiring the resources of a full-fledged hospital.
The average number of inpatient hospitals declined by more than 2 million to 33.1 million between 2010 and 2014. Dignity Health, already established in Phoenix and Las Vegas, is looking at California. This means coders fluent in the outpatient prospective payment system's (OPPS) APC style of coding  will feel most at home. Experiences like Wills Eye Hospital's, however, indicates the Centers for Medicare & Medicaid Services (CMS) will be careful to delineate outpatient intensive microhospitals from inpatient hospitals, making complying with Medicare Part A and B rules especially important.








Latest posts by Brad Ericson
(see all)