Medicare Launches Quality-based Pay Models for Tracking Heart, Ortho Care
By Brad Ericson
In CMS
February 14, 2017
Comments Off

on Medicare Launches Quality-based Pay Models for Tracking Heart, Ortho Care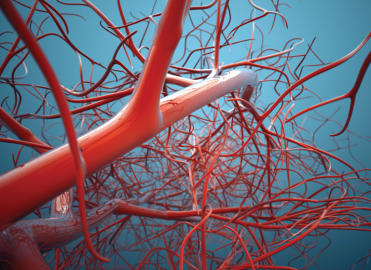 Small practices and facilities stand to benefit from new payment models based on new quality measures for coronary and orthopedic care.
In December, the Centers for Medicare & Medicaid Services (CMS) finalized new Innovation Center models shifting Medicare payments from rewarding quantity to rewarding quality by creating strong incentives for hospitals to deliver better care to patients at a lower cost. CMS said these models reward hospitals that work together with physicians and other providers to avoid complications, prevent hospital readmissions, and speed recovery.
The announcement finalized policies intended to do the following:
Improve cardiac care: Three new payment models support clinicians in providing care to patients who receive treatment for heart attacks, heart surgery to bypass blocked coronary arteries, or cardiac rehabilitation following a heart attack or heart surgery.
Improve orthopedic care: One new payment model supports clinicians in providing care to patients who receive surgery after a hip fracture, other than hip replacement. In addition, CMS is finalized updates to the Comprehensive Care for Joint Replacement model (CJR), which began in April 2016. 
Provides an Accountable Care Organization (ACO) opportunity for small practices: The new Medicare ACO Track 1+ model will have more limited downside risk than Tracks 2 or 3 of the Medicare Shared Savings Program in order to encourage more practices, especially small practices, to advance to performance-based risk.
CMS maintains the new payment models and the updated CJR give clinicians additional opportunities to qualify for a 5 percent incentive payment through the Advanced Alternative Payment model (APM) path under the Medicare Access and CHIP Reauthorization Act of 2015 (MACRA) and the Quality Payment Program. For the new cardiac and orthopedic payment models, clinicians may earn the incentive payment beginning in performance year 2019 or as early as performance year 2018, if they collaborate with participant hospitals choosing the Advanced APM path.
For the CJR model, clinicians may potentially earn the incentive payment beginning in performance year 2017. For the Track 1+ model, clinicians may potentially earn the incentive payment beginning in performance year 2018, and the application cycle will align with the other Shared Savings Program tracks.
CMS explained these models are an opportunity to further provider collaboration and sharing of best practices, according to CMS. "In the CJR model, approximately 90 percent of hospitals participating are fostering education, outreach, communication, and collaboration. These new models advance CMS' goal of improving the efficiency and quality of care for Medicare beneficiaries and encourage hospitals, physicians, and post-acute care providers to work together to improve the coordination of care from the initial hospitalization through recovery," the agency said in a fact sheet.
CMS will refer to these models as:
The Acute Myocardial Infarction (AMI) model;
The Coronary Artery Bypass Graft (CABG) model;
The Surgical Hip and Femur Fracture Treatment (SHFFT) ,model; and
The Cardiac Rehabilitation (CR) Incentive Payment model.
Acute care hospitals in certain selected geographic areas will participate in retrospective episode-based payments for items and services that are related to AMI, CABG, and SHFFT treatment and recovery, beginning with a hospitalization and extending for 90 days following hospital discharge.
The first performance period for the new episode payment models (the AMI, CABG, and SHFFT models) and the Cardiac Rehabilitation Incentive Payment model will begin on July 1, 2017. The models will be evaluated until December 31, 2021.
The final rule also makes adjustments to the Comprehensive Care for Joint Replacement (CJR) Model, allowing the model to qualify as an Advanced APM under the Quality Payment Program as well as aligning the model's policies with the episode payment models around financial arrangements and beneficiary engagement incentives, compliance enforcement, appeals processes, and beneficiary notifications.
Model by Design
Under the episode payment models (CABG, AMI, SHFFT) and CJR, the hospital is financially accountable for the quality and cost of an episode of care, which incentivizes increased coordination of care among hospitals, physicians, and post-acute care providers.
For each performance year of the models, CMS will establish Medicare episode quality-adjusted target prices for each participant hospital that includes payment for all related services furnished to eligible Medicare fee-for-service beneficiaries who are treated and discharged for included Medicare Severity-Diagnosis Related Groups (MS-DRGs). Almost all Part A and Part B services provided in the 90-days post-discharge are included in the episode price. Quality-adjusted target prices for each year will initially be set based on a blend of provider-specific pricing and pricing in the relevant census regions while increasing the proportion of regional pricing over time.
All providers and suppliers will continue to be paid under the usual payment system rules and procedures of the Medicare program for episode services throughout the year. Following the end of a model performance year, actual spending for all episodes (total expenditures for related services under Medicare Parts A and B) will be aggregated and compared to the aggregate quality-adjusted target price for the participant hospital. Depending on the participant hospital's quality and episode spending performance, the hospital may receive an additional payment from Medicare or repay Medicare for a portion of the episode spending exceeding the aggregate target price.
For the AMI, CABG, and SHFFT models, participants will earn a composite quality score (CQS) which is based on quality of care previously provided. Participants' CQS will be largely based on an organization's quality performance in comparison to that of other hospitals and will allow hospitals with relatively high quality performance an increased opportunity for financial incentives within the models. Following completion of a model performance year, participant hospitals that achieve actual episode spending below the target price and achieve an acceptable or better CQS will be eligible to earn a reconciliation payment from Medicare for the difference between the target price and actual episode spending, up to a specified cap.
CMS is finalizing a policy for no repayment responsibility (downside risk) for all of the new episode payment models in performance years 1 and 2, with optional downside risk in performance year 2 and a reduced discount percentage for repayment responsibility in performance years 3 and 4, in order to phase in financial responsibility for spending during the model episodes throughout the model performance years. (Note that this timeline for downside risk applies to the AMI, CABG, and SHFFT models only; the timeline for downside risk in the CJR model has not changed.)
All hospital participants achieving actual spending below the quality-adjusted target price and an acceptable or better CQS will be eligible to earn up to 5 percent of their target price in performance years 1, 2, and 3; 10 percent in performance year 4; and 20 percent in performance year 5 for the AMI, CABG, and SHFFT models. Hospitals with model episode spending exceeding the target price will be financially responsible for the difference to Medicare up to a specified repayment limit. Parallel stop-loss and stop-gain limits, which both protect hospitals from excess financial risk offset while limiting gains proportional to the potential downside risk, are also being finalized. CMS is finalizing a lower level of stop-loss limits for rural hospitals, Medicare-dependent hospitals, rural referral centers, sole community hospitals and, in response to comments received, certain low-volume hospitals.
Under the CR Incentive Payment model, all providers and suppliers will continue to be paid under the usual Medicare payment system rules and procedures. Following the end of a model performance year, depending on beneficiaries' utilization of CR/Intensive CR services, participant hospitals may receive an additional incentive payment from Medicare.
Participants
CMS said the AMI and CABG models will be implemented in 98 geographic areas, defined by metropolitan statistical areas (MSAs). Non-MSA counties (no urban core area or urban core area of less than 50,000 population) were not eligible for selection. Eligible MSAs must have had at least 75 AMI model eligible cases among other criteria. The SHFFT model will be implemented in the 67 MSAs where the CJR model is underway. To be eligible for the CJR model, eligible MSAs had to have at least 400 eligible CJR cases. The MSAs were selected by stratified random sampling for CJR. The 98 MSAs selected for the AMI and CABG models and the 67 MSAs for the CJR and SHFFT models can be found on our the CMS website.
Participant hospitals in these selected geographic areas are all acute care hospitals paid under the Inpatient Prospective Payment System (IPPS) not concurrently participating in models 2, 3, or 4 of the Innovation Center's Bundled Payment for Care Improvement (BPCI) initiative for AMI, CABG, or SHFFT episodes. Geographic areas where all-payer models under the Innovation Center are operating — Maryland and Vermont — are excluded. Hospitals paid under a reasonable cost methodology, such as critical access hospitals, also are excluded.

Latest posts by Brad Ericson
(see all)
No Responses to "Medicare Launches Quality-based Pay Models for Tracking Heart, Ortho Care"