Free Resources for MIPS Eligible Clinicians
In MACRA
February 20, 2017
Comments Off

on Free Resources for MIPS Eligible Clinicians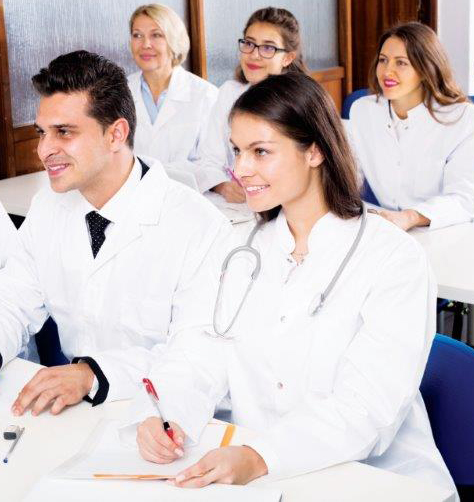 Get the help you need to succeed in the Quality Payment Program.
There are many free resources available to help eligible clinicians successfully participate in the Quality Payment Program (QPP). Through the established Quality Innovation Networks, the Transforming Clinical Practice Initiatives, and the Alternative Payment Model Learning Systems, every clinician in the Quality Payment Program can receive in-person training, including information about the Merit-based Incentive Payment System, as well as the Alternative Payment Model (APM) track.
Transforming Clinical Practice Initiative (TCPI)
Practice Transformation Networks (PTNs) and Support Alignment Networks (SANs) are located in all 50 states to provide clinicians with comprehensive technical assistance through active, collaborative, and peer-based learning networks, as well as tools, data, and resources to improve quality of care and reduce costs. The overarching goal of these organizations is to help practices transform and move toward Advanced APMs.
Learn more about TCPIs on the CMS Innovation website.
Small, Underserved, and Rural Support (SURS)
These organizations provide outreach, guidance, and direct technical assistance to clinicians in solo or small practices (15 or fewer), particularly those in rural and underserved areas, to promote successful health information technology adoption, optimization, and delivery system reform activities.
The Centers for Medicare & Medicaid Services (CMS) announced Feb. 17 that it has awarded approximately $20 million to 11 organizations for the first year of a five-year program to provide QPP training and education to clinicians in individual or small group practices.
For example, clinicians can receive help choosing and reporting on quality measures, as well as guidance with all aspects of the program, including supporting change management and strategic planning and assessing and optimizing health information technology.
CMS has awarded contracts to the following organizations to provide training and education to small practices:
Altarum
Georgia Medical Care Foundation (GMCF)
HealthCentric
Health Services Advisory Group (HSAG)
IPRO
Network for Regional Healthcare Improvement (NRHI)
QSource
Qualis
Quality Insights (West Virginia Medical Institute)
Telligen
TMF Health Quality Institute
Contact information for participating organizations is available on the CMS website.
Quality Innovation Networks-Quality Improvement Organizations (QIN-QIO)
The QIO Program is one of the largest federal programs dedicated to improving health quality for Medicare beneficiaries, and is an integral part of the U.S. Department of Health and Human Services' National Quality Strategy for providing better care and better health at lower cost.
A QIO is a group of health quality experts, clinicians, and consumers organized to improve the quality of care delivered to people with Medicare.
The QIO Program's 14 QIN-QIOs, serve large practices (more than 15 clinicians) in all 50 states, the District of Columbia, Guam, Puerto Rico, and the Virgin Islands, offering clinicians support to meet quality measure reporting.
Technical Support
CMS offers additional support and guidance to all eligible clinicians through the following avenues:
Latest posts by Renee Dustman
(see all)