Medicare Will Pay for Flu Vaccine 90682
February 22, 2017
Comments Off

on Medicare Will Pay for Flu Vaccine 90682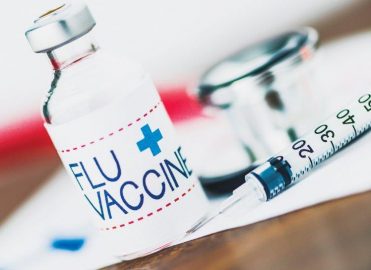 It's been a rough 2016-2017 influenza season, to be sure, and it's not over, yet. The CDC recommends clinicians continue vaccination efforts as long as flu viruses are circulating.
As of Feb. 3, approximately 145 million doses of influenza vaccine had been distributed in the United States — enough to vaccinate nearly half of the U.S. population. As of Feb. 10, however, influenza activity remained elevated nationally and was widespread across most of the United States, according to the Centers for Disease Control and Prevention's (CDC) Feb. 17 Morbidity and Mortality Weekly Report.
Continued Efforts Include a New Code
Clinicians and suppliers submitting claims to Medicare administrative contractors (MAC) should be aware that the Centers for Medicare & Medicaid Services (CMS) recently implemented a new flu virus vaccine code:
90682  Influenza virus vaccine, quadrivalent (RIV4), derived from recombinant DNA, hemagglutinin (HA) protein only, preservative and antibiotic free, for intramuscular use
This code will be payable by Medicare, but not until July 1. MACs have until Aug. 1 to implement the code, but will pay (at their discretion) claims for 90682 with dates of service between July 1, 2017, and July 31, 2017. Best practice is to contact your MAC and ask what their policy is before adding this code to your roster.
The CMS Seasonal Influenza Vaccines Pricing will be used to determine the payment rate.
Hospices Take Note
Additionally, effective for claims with dates of service on or after Oct. 1, 2016, MACs will pay hospices for influenza, pneumococcal pneumonia, and Hepatitis B virus vaccines based on the lower of the actual charge or 95 percent of the average wholesale price. According to CMS, MACS must adjust previously processed hospice claims (TOB 81x or 82x) for these vaccines with dates of service on or after Oct. 1, 2016, but there is not mention of whether it will be an automatic adjustment.
Source: MLN Matters Article MM9876
Latest posts by Renee Dustman
(see all)