Look Beyond the CDEO Acronym
March 1, 2017
Comments Off

on Look Beyond the CDEO Acronym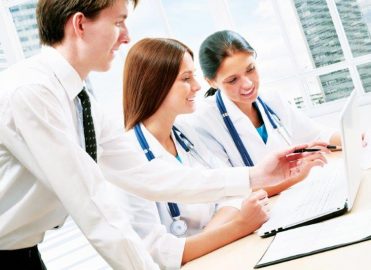 Value-based care models rely heavily on provider documentation to illustrate clinical quality as the basis for reimbursement. The Certified Documentation Expert Outpatient (CDEO®) credential is an excellent way for coding professionals to validate their essential role in documentation improvement to practices, hospital systems, and payers. Although AAPC designates the credentialed title as "Certified Documentation Expert Outpatient," the job description for this role may vary from one organization to another. Using the C-D-E-O mnemonic, let's look at what the job of a CDEO® professional might entail.
C = Collaborate
Regardless of which side of the payment process you work for, collaboration is key for a CDEO®.
Physician practices and hospital systems – As a CDEO®, you are a resource for documentation improvement, with an overarching goal of maximizing appropriate reimbursement. When providers understand the value of your skillset, they will welcome your collaboration efforts. In return, you may come to better understand documentation that supports diagnosis codes from a standard-of-care perspective. The medical community often will publish guidelines for care that align with evidence-based practice standards. Having a sense of providers' expectations from a guideline perspective can bridge the language gap between provider and coder.
Payers – In this setting, you will be expected to evaluate documentation to determine if billed healthcare services are supported and justified. You may also collaborate with other departments to identify trends in documentation deficiencies; and collaborate with participating healthcare organizations to help them establish documentation improvement programs.
Compliance – As a documentation expert, you may be faced with added accountability. In this role, it's critical to understand the appropriate query process. For example, a query cannot introduce new information to the provider, lead the provider to a specific diagnosis, or directly relate the query to reimbursement. Collaboration with compliance professionals for guidance in this area is recommended.
D = Deliver
As a credentialed documentation expert, you may be called on to deliver key measurement areas for internal and external quality reporting to your organization. Internal data reporting is used to measure quality patient outcomes and the accuracy of codes assigned based on provider documentation. External data reporting often involves the Healthcare Effectiveness Data and Information Set (HEDIS) and hierarchical condition categories (HCCs).
You may also be asked to deliver on analytics to identify root cause and trends in documentation deficiency. Employers want to deliver a sound program that ensures clinical documentation matches the services billed, and they want to prevent audits. Delivering metrics for ongoing monitoring provides the foundation for coding, billing, and compliance teams to support adherence with the designated policy.
As a CDEO®, you must understand how to perform trending analysis, development, and implementation of an effective provider training program, and how to work with all departments involved in the query process.
E = Educate 
A credentialed documentation expert provides education to effectively execute documentation improvement programs. A CDEO® is the subject matter expert who can effectively speak about documentation deficiencies and strategies for improvement. You will use this expertise to educate the entity on how to execute a documentation improvement program.
To support providers in improving clinical documentation, you might need to develop an educational query process, and work with your employer to create a process for provider self-learning. People are more likely to adjust their behavior when they understand the benefit of change. Assessing one's own work is an effective tool that allows self-reflection that doesn't feel punitive. In addition to a formal audit program, consider developing a self-audit tool that providers can use to benchmark their own clinical notes.
It's essential for the CDEO® to help providers see the importance of addressing query requests seeking clarity of their clinical notes. Some providers are resistant to feedback and may feel as though their clinical judgment is being questioned. Help them to see that your role is to identify key coding requirements needed in the documentation; and educate them on the differences between clinical requirements and coding requirements, as well as the similarities.
O = Outline
As healthcare relies more on quality metrics as a basis for provider payment, CDEOs® must outline the requirements for quality reporting and reimbursement, as well as the benefits of having an effective documentation improvement program in place. An effective documentation improvement program leads to better quality documentation that benefits the patient, provider, and payer:
Patients benefit from improved clinical outcomes and continuity of care when the clinical note accurately reflects the care provided and recommended treatment and follow up.
Providers benefit by gaining confidence in knowing their documentation will stand on its own merit when following practice guideline standards and coding requirements.
Payers benefit from appropriate reimbursement to organizations that employ a high quality documentation improvement program.
Three key areas that correlate provider documentation with quality reporting are HEDIS, the Physician Quality Reporting System (PQRS), and HCC reporting. Outline the correlation between clinical documentation and quality reporting requirements for ICD-10 and CPT® code support when setting up a program. HEDIS will have specific requirements set forth by National Committee for Quality Assurance, while the Centers for Medicare & Medicaid Services (CMS) sets guidance for PQRS and HCC requirements.
Latest posts by Jennifer Hayes
(see all)
No Responses to "Look Beyond the CDEO Acronym"