Screen for Correct Colorectal Polyp ICD-10 Coding
March 1, 2017
Comments Off

on Screen for Correct Colorectal Polyp ICD-10 Coding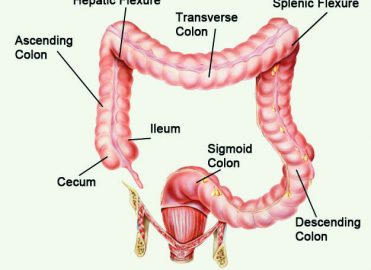 March is National Colon Cancer Awareness Month. Colorectal cancer is the third leading cause of cancer deaths among women in the United States, and the second leading cause among men, according to the American Cancer Society. The average individual has a 4 to 5 percent risk of colorectal cancer in their lifetime. It's estimated that physicians will diagnose 135,000 new cases in 2017, and colorectal cancer is expected to cause more than 50,000 deaths in the United States, this year. The good news is, the death rate from colorectal cancer has been dropping for decades — due, in part, to screening exams to detect colorectal polyps.
The Trouble with Polyps
Colorectal cancer typically develops from a polyp. Polyps are abnormal growths of tissue (neoplasms) that can be found in any organ that has blood vessels — and the colorectal area has a rich supply of blood vessels. Most polyps are benign, but they can become cancerous. Colon polyps found in the early stages usually can be removed safely and completely.
Symptoms may include bleeding from the anus, constipation or diarrhea that lasts more than a week, and hematochezia (blood in the stool) that can make stool look black or show up as red streaks in the stool. Most colon polyps are asymptomatic and people are unaware of them until one or more is found during a screening or other testing.
Dx Depends on Pathology,
Location, and Complications
When selecting an ICD-10 diagnosis code for colon polyps, the precise location of the polyp(s) is key. The type of polyp (e.g., benign, inflammatory, etc.), as confirmed by biopsy, is also required.
Codes for benign adenomatous polyp of the colon are found in the neoplasm chapter of ICD-10-CM, by location:
D12.0 Benign neoplasm of cecum
D12.1 Benign neoplasm of appendix
D12.2 Benign neoplasm of ascending colon
D12.3 Benign neoplasm of transverse colon
D12.4 Benign neoplasm of descending colon
D12.5 Benign neoplasm of sigmoid colon
D12.6 Benign neoplasm of colon, unspecified [Note: This code includes adenomatous polyp of colon and polyposis of colon]
D12.7 Benign neoplasm of rectosigmoid junction
D12.8 Benign neoplasm of the rectum
Example: A 68-year-old, asymptomatic patient undergoes screening colonoscopy. The physician finds and snares a tubular adenoma in the cecum. Because this is a screening, the primary diagnosis is Z12.11 Encounter for screening for malignant neoplasm of colon. Look for "adenoma, tubular" in the Alphabetic Index of the ICD-10 codebook, and you are directed to "see also Neoplasm, benign, by site." Within the neoplasm entry, search "intestine, large" to locate "cecum." In the "benign" column, find D12.0, which is verified in the Tabular List.
Codes for inflammatory colon polyps, found in category K51 Ulcerative colitis, also are considered possible complications:
K51.40 Inflammatory polyps of colon without complications
K51.411 Inflammatory polyps of colon with rectal bleeding
K51.412 Inflammatory polyps of colon with intestinal obstruction
K51.413 Inflammatory polyps of colon with fistula
K51.414 Inflammatory polyps of colon with abscess
K51.418 Inflammatory polyps of colon with other complication
ICD-10 instructs to use an additional code with category K51 to identify manifestations (e.g., pyoderma gangrenosum).
Polyps of the colon not documented as adenomatous, benign, or inflammatory are coded to K63.5 Polyp of colon. If a colon polyp is specified as hyperplastic, assign K63.5, even if greater specificity is provided regarding the location, according to the American Hospital Association's (AHA) Coding Clinic for ICD-10-CM and ICD-10-PCS (Second Quarter 2015, pages 14-15).
The ICD-10 code for rectal polyp is K62.1 Rectal polyp.
Example: A 53-year-old-male presents for colonoscopy. There is a family history of colon polyps. The physician documents polyps of the colon found during the examination. Proper ICD-10 coding requires two codes, in this case: K63.5 and Z83.71 Family history of colonic polyps.
For malignant neoplasm(s) of the colon and rectum, refer to ICD-10 categories C18-C20.
Example: A 70-year-old patient with a family history of colon cancer complains of abdominal pain and rectal bleeding. During colonoscopy, the physician finds a mass at the hepatic flexure, which pathology confirms as malignant. The primary diagnosis is cancer of the hepatic flexure. In the Neoplasm Table, find "colon" to locate C18.3 Malignant neoplasm of hepatic flexure. The family history of colon cancer is reported Z80.0 Family history of malignant neoplasm of digestive organs.
---
Resources
The American Cancer Society, "About Colorectal Cancer,"
www.cancer.org/cancer/colon-rectal-cancer/about/key-statistics.html
AHA Coding Clinic for ICD-10-CM and ICD-10-PCS (Second Quarter 2015, pages 14-15):
www.ahacentraloffice.org/codes/products.shtml#CodingClinic
Latest posts by John Verhovshek
(see all)
No Responses to "Screen for Correct Colorectal Polyp ICD-10 Coding"