6 APPs Help Patients Manage Their Health
March 1, 2017
Comments Off

on 6 APPs Help Patients Manage Their Health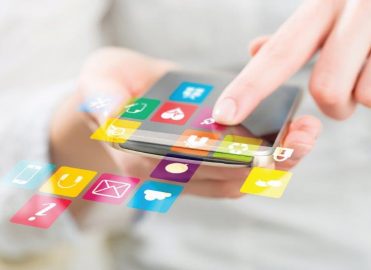 Healthcare technology continues to advance — and not for just the machines used in hospitals and clinics. As the world becomes more digital, health apps are making it easier for people to manage their own health conditions using a personal handheld device. Here are six apps (available for both iOS and Android devices) that focus on some very specific health concerns.
1. Chronic Hives Patient App
This free app, developed by the American Academy of Dermatology, helps patients who suffer from chronic hives or chronic urticaria (raised itchy welts lasting more than six weeks, consecutively) track their symptoms, identify hive triggers, connect with doctors, and learn more about their condition. The app also lets users track doctor appointments and medications.
2. Zyrtec® AllergyCast®
If you suffer from allergies and need to know the pollen forecast before you step outside, this free app can help. Not only does this app give you the current temperature, it gives you the predominant pollens for the day for your location. Swiping to the right once gives you an hourly breakdown. Swiping to the right again gives you a breakdown of the week. You can also use this app to track your symptoms, so you can pinpoint when your allergies are at their best and worst.
3. One Drop
One Drop is a free app that allows those living with diabetes to manage their blood sugar, medication, and activity all in one place. By logging food intake and activity, patients can see how the relationship between food, insulin, and physical activity impacts their glucose levels. The app allows the information to be shared with physicians and anyone else you designate.
4. Tummy Trends: Constipation and Irritable Bowel Syndrome Tracker
This free app allows patients with irritable bowel syndrome (IBS) to enter their symptoms and track their meals and exercise, and it reminds them to take medications. With the information entered, it can track fiber and water intake and can suggest habits to improve symptoms. It also suggests items that should be discussed with a doctor, and all data can be shared directly to a doctor through the app.
5. CureSearch CancerCare
The CancerCare app was created to help caregivers and family members manage their loved ones' cancer care. This free app helps to organize treatment dates, medication schedules, track how a patient is feeling, including side effects and blood counts, and allows caregivers to view reports of this data to track trends. All information can be shared with any member of the patient's care team instantly. Although this app was designed for parents of children with cancer, it can be used by any caregiver of a cancer patient of any age.
6. First Aid by American Red Cross
The First Aid app gives a step-by-step guide through first aid scenarios — from how to care for a minor cut, to what to do for a broken bone. This free app also gives safety tips on what to do during a natural disaster. It's perfect for situations where you might not have cellular service because all content is downloaded and stored on the device.
Latest posts by Bridget Toomey
(see all)