Transitioning from PQRS to MIPS for Positive Payment
March 1, 2017
Comments Off

on Transitioning from PQRS to MIPS for Positive Payment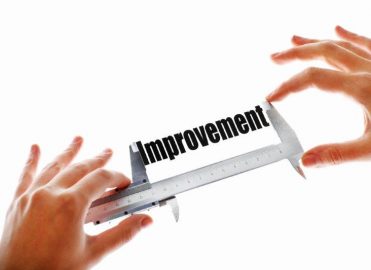 This year marks the first performance year in the Merit-based Incentive Payment System (MIPS) — a new payment adjustment system within the Centers for Medicare & Medicaid Services' (CMS) Quality Payment Program, which replaces three separate programs:
Physician Quality Reporting System (PQRS)
Value-based Payment Modifier (VM)
Medicare Electronic Health Record (EHR) Incentive Program
In 2019, MIPS also replaces the separate payment adjustments these programs generate with a single payment adjustment of -/+ 4.0 percent to your Medicare Part B claims (plus bonuses for "exceptional performers").
If you're an "old hat" at this quality reporting business, transitioning to MIPS should be relatively easy. Let's take a look at how MIPS-eligible clinicians can continue to earn positive payments adjustments in 2019 and beyond.
Wrap Up 2016 Quality and EHR Reporting 
The PQRS and EHR reporting periods ended Dec. 31, 2016, and the data submission period run between Jan. 3 and March 31, depending on submission method. Jan. 1, CMS began applying PQRS and VM payment adjustments, and Medicare EHR Incentive Program payment reductions, on Medicare Physician Fee Schedule (MPFS) claims for those who did not successfully report.
The last day to appeal filing for electronic clinical quality measure (eCQM) reporting, eligibility, or failed reporting to the Medicare EHR Incentive Program is 30 days after the attestation deadline, which CMS recently extended to March 13 (from Feb. 28).
In the fall, participants will receive a PQRS feedback report on whether they satisfactorily reported, or if they will be subject to the PQRS and VM payment adjustments in 2018.
Also in the fall, 2016 annual Quality and Resource Use Reports (QRURs) will be available on the CMS Enterprise Portal (https://portal.cms.gov). These reports will show actual performance for the registered Tax Identification Number (TIN) on all of the quality and cost measures used to calculate the 2018 VM. At this time, you'll have an opportunity to submit a request for an informal review of your 2016 PQRS and VM results. Use this report to learn about quality measure benchmarks under the VM. Understanding what is required for above average performance, and identifying measures that distinguish your individual or group practice's performance, will help you succeed in MIPS reporting.
On to the Quality Payment Program
MIPS payment adjustments will begin in 2019 based on 2017 performance in the following categories:
Quality Performance (replaces PQRS);
Advancing Care Information (replaces the Medicare EHR Incentive Program);
Cost (replaces the VM); and
Improvement Activities (a new concept).
Each category is weighted, based on a 1 to 100 point scale. Generally speaking, the Quality category is worth 60 percent of the composite performance score, Improvement Activities is worth 15 percent, and Advancing Care Information is worth 25 percent (the Cost category isn't weighted until the 2018 performance year and, like the VM, doesn't require reporting).
Whether your practice has participated in PQRS and/or the EHR Incentive program before, or not, clinicians need to take the following steps:
Determine eligibility. If eligible, continue to step 2.
Choose whether to report individually or in a group.
Select measures.
Choose a reporting method.
Determine the reporting period.
Let's look at each of these steps in detail.
Determine Eligibility
Medicare Part B clinicians (physicians, physician assistants, nurse practitioners, clinical nurse specialists, and certified registered nurse anesthetists) billing more than $30,000 a year and providing care for more than 100 Medicare patients a year are eligible to participate in MIPS.
Clinicians who are either newly enrolled in Medicare, have a low-volume of Medicare patients, or are significantly participating in an advanced alternate payment model (APM) are exempt from MIPS.
Tip: Read what the experts have to say about APMs on www.aapc/com/blog. Also, eligibility is covered in more detail in HBM News, in this issue.
Choose How to Participate
Eligible clinicians may participate in MIPS as individuals or in a group reporting under a single TIN. For individual reporters, payment adjustments are based on their performance, alone. For group reporters, payment adjustments are based on the performance of the entire group and are applied to the entire group.
Select Measures
Review the reporting requirements for each category and determine which measures and activities best fit your practice. The measures and improvement activities are listed on CMS' website at www.qpp.cms.gov.
When selecting measures for quality reporting, consider:
Clinical conditions commonly treated
Types of care delivered frequently
Settings where care is often delivered
Quality improvement goals
Choose a Reporting Method
MIPS reporting is much like PQRS reporting. Note, however, that PQRS registries are not grandfathered into MIPS, so don't assume you'll be able to use the same registry.
You also must know whether your EHR is certified to the 2014 Edition, the 2015 Edition, or a combination of the two. Any of these editions can capture information for the Advancing Care Information category and certain measures for the Quality category.
Individuals may report via certified EHR technology (CEHRT), a qualified registry, qualified clinician data registry (QCDR), or claims. Groups may report via the CMS Web Interface (the registration deadline is June 30), CEHRT, a qualified registry, or QCDR.
Determine the Reporting Period
In this initial year of MIPS, you do not have to report a full year of data. To avoid a downward adjustment on claims in 2019, simply submit one quality measure and one improvement activity, or four to five Advancing Care Information measures. Submit at least six quality measures, including at least one outcome measure, for a 90-day period, any time between Jan. 1 and Oct. 2, to earn a modest positive payment adjustment, or report for a full year to earn a +4.0 percent payment adjustment.
---
Resources
MLN Connects® National Provider Call, "Transitioning from the Physician Quality Reporting System (PQRS) to the Merit-based Incentive Payment System (MIPS)," Jan. 24, 2017.
CMS GPRO Web Interface
Latest posts by Renee Dustman
(see all)
No Responses to "Transitioning from PQRS to MIPS for Positive Payment"