Quality Reporting for Anesthesia Services: Then and Now
By Kelly Dennis
March 1, 2017
Comments Off

on Quality Reporting for Anesthesia Services: Then and Now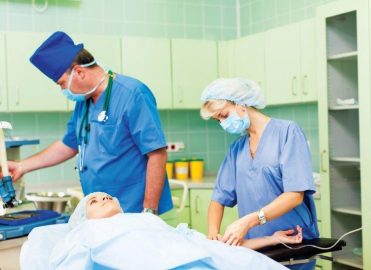 Quality reporting has been a challenge for all providers, with specific concerns for anesthesia practices. On the bright side, the past 10 years of quality reporting has served well as a primer for what lies ahead. A brief review of quality reporting, then and now, will provide some clarity and prepare you for the future of Medicare.
The Beginning of Quality Reporting 
Quality reporting measures were introduced more than 10 years ago as the Physician Voluntary Reporting Program. As the name implies, reporting was voluntary, with 16 initial core measures reported on claim forms using G codes or CPT® Category II codes (supplemental tracking codes for performance measurement reporting). None of the Category II codes were specific to anesthesia. Because the only incentive for reporting these quality measures was access to the reported data, it wasn't a popular program.
The Tax Relief and Health Care Act of 2006 established the Physician Quality Reporting Initiative (PQRI), turning voluntary reporting into a pay-for-performance program. Providers who reported relevant PQRI measures on at least 80 percent of eligible cases qualified for a bonus. According to a 2008 survey by the American Society of Anesthesiologists (ASA), 62 percent of the surveyed anesthesia practices participated in PQRI in 2007.
In 2008, the Medicare Improvement for Patients and Providers Act prioritized quality performance, and PQRI became the Physician Quality Reporting System (PQRS). Although there were minimal changes to reporting PQRS measures in 2008, anesthesia practices learned a valuable lesson in 2009. Providers who overlooked a change to the denominator reporting for Measure No. 30 – Perioperative Care: Timely Administration of Prophylactic Parenteral Antibiotics, did not receive a bonus. Another change required practices to report PQRS measures for certified registered nurse anesthetists (CRNAs) or anesthesia assistants. Many anesthesia practices didn't learn of this change until after penalties were assessed on their CRNAs' payments from Medicare.
Lesson learned: Keep up to date with PQRS requirements on an annual basis!
Quality Reporting in 2015 
Fast forward to 2015, when PQRS transitioned from using incentive payments to payment adjustments to promote quality care. PQRS payment adjustments of -2.0 percent are now being assessed on claims from EPs who failed to successfully report PQRS measures for 2015.
Also in 2015, Measure No. 30 was deleted, and crosscutting measures were introduced to the PQRS mix. Although anesthesia codes were initially listed as requiring a crosscutting measure, by Dec. 31, 2014, all anesthesia codes were removed from the Center for Medicare & Medicaid Services (CMS) Face-to-Face Encounter list, but E/M codes and procedure codes that anesthesia providers used to report post-operative pain management services (644xx series) remained.
Under the exclusions summary tab of the 2015 Face-to-Face Encounter list, catheter maintenance was listed as an exclusion; however, the PQRS help desk was not able to confirm whether post-operative pain catheters were excluded. To add to the confusion, although E/M codes were included in the measures descriptions, none of the crosscutting measure codes descriptions contained 644xx codes.
The 2015 Measure-Applicability Validation (MAV) Process Flow for Claims-based Reporting of Individual Measures for Payment Adjustment indicated that eligible professionals (EPs) who reported codes on the Face-to-Face Encounter List should satisfactorily report at least one crosscutting measure. Keeping in mind that satisfactory reporting did not include procedure codes reported with performance measure reporting modifier 8P Action not performed, reason not otherwise specified, anesthesia groups were advised to report an applicable crosscutting measure as a safety measure, based on the logic that if a measure applied and wasn't reported, a penalty would be assessed.
Also in 2015, the Value-based Payment Modifier (VM) was introduced to provide for differential payment to a physician or group of physicians under the Medicare Physician Fee Schedule (MPFS) based on the quality of care furnished compared to cost during a performance period. The VM modifier doesn't require separate information to be reported. In the first year, VM data was gathered using 2013 PQRS data and applied only to claims submitted by groups with 100 or more EPs.
Meanwhile, the Medicare Access and CHIP Reauthorization Act of 2015 (MACRA) set the stage for future consolidation of these value-based payment programs.
Quality Reporting in 2016
2016 was especially challenging, particularly for anesthesia groups practicing solely in ambulatory surgical centers (ASCs).
Measure No. 193 – Perioperative Temperature Management was deleted, and Measure No. 44 – Preoperative Beta-Blocker in Patients with Isolated CABG Surgery was moved to registry reporting. This change left anesthesia practices with only one anesthesia-related measure for claims-based reporting: Measure No. 76 – Prevention of Catheter-Related Bloodstream Infections. As this measure related to procedures typically performed in a hospital setting, ASC-based anesthesia groups were left scratching their heads over what to report to CMS. Based on information provided by the PQRS help desk, some anesthesia practices switched from claims-based reporting to registry-based reporting to avoid future penalties and still qualify for the VM adjustment.
This was also the year Medicare began to apply the VM on claims from physician groups of 10 or more EPs. To be eligible for upward, downward, or neutral payment adjustments under the VM quality tier methodology, and to avoid an automatic -2.0 percent adjustment in 2016, EPs in groups of 10 or more must have participated in PQRS and satisfied reporting requirements as a group, or as individuals, in 2014.
2016 annual Quality and Resource Use Reports (QRURs), showing performances used to calculate the 2018 VM, will be out in the fall. The 2018 MPFS payment adjustment, based on performance year 2016 reporting, is -2.0 percent.
And don't forget about the look-back periods: Both 2015 and 2016 required satisfactory reporting on at least 50 percent of all eligible patients.
Quality Reporting in 2017 and Beyond
The VM will be applied to 2017 and 2018 MPFS payments for physician solo practitioners and physician groups of two or more EPs. Those who participated in PQRS and satisfied reporting requirements in 2015 and 2016 qualified for upward, downward, or neutral payment adjustments and avoided an automatic -2.0 percent (for physician groups of two to nine EPs and physician solo practitioners) or -4.0 percent (for groups of 10 or more EPs) in these final years of PQRS.
Beginning Jan. 1, 2019, MACRA sunsets the PQRS, VM, and Medicare Electronic Health Record Incentive Program and merges them into three separate categories in one system, known as the Merit-based Incentive Payment System (MIPS). Performance reporting for the 2019 payment year began Jan. 1, 2017, and the attestation deadline is March 31, 2018. See the article "Transitioning from PQRS to MIPS" on page 52 for more information regarding MIPS quality reporting.
Tip: Learn more about MIPS at www.aapc.com/blog and in past issues of Healthcare Business Monthly.
For quality reporting in MIPS, there are still measures available in 2017 for anesthesia groups reporting claims-based; although, none of the options list "anesthesia" codes. You should already be familiar with Measure No. 76. And there are two new measures that may apply if your group is reporting E/M codes: Measure No. 130 – Documentation of Current Medications in the Medical Record and Measure No. 317 – Preventive Care and Screening for High Blood Pressure. Measure No. 130 has been a crosscutting measure for the last two years, but CMS has waived the requirement for 2017.
Don't Worry, Take Action
Although MIPS may seem overwhelming, eligible clinicians who have been participating in quality reporting should be able to make the switch fairly simply.
Just remember: Each year you'll need to keep track of the two previous years. Refer to the Table A to help make your job a bit easier.
Year
Claims Measures Reported
Cross Cutting
Claims Measures Deleted
Payment
Penalty
2007
#30, #76
–
–
1.5%
–
2008
#30, #76
–
–
1.5%
–
2009
#30*, #76
–
–
–
2010
#30, #76, #193
–
–
–
2011
#30, #76, #193
–
–
1%
–
2012
#30, #76, #193
–
–
0.5%
–
2013
#30, #76, #193
–
–
0.5%
1.5%
2014
#30, #44, #76, #193
–
–
0.5%
2%
2015
 #44, #76, #193
Yes
#30
–
2%
2016
#76
Yes
#193
–
2%
2017
#76, #130*, #317*
No
Varies
Varies
*reporting changes
---
Resources
American Society of Anesthesiologists Newsletter (2008, April) Results from ASA's 2007 PQRI Participation Study, Stanley W. Stead, M.D., M.B.A.; Amr E. Abouleish, M.D., M.B.A.; Sharon K. Merrick, CCS-P: http://monitor.pubs.asahq.org/article.aspx?articleid=2434945&resultClick=1
American Society of Anesthesiologists MIPS Quality Measures: www.asahq.org/quality-and-practice-management/macra/asa-macra-resources/MIPS-Quality-Component/quality-measures
CMS.gov (2008, October) Implementation of Payment Related Provisions in Medicare Improvements for Patients and Providers Act of 2008: www.cms.gov/Newsroom/MediaReleaseDatabase/Fact-sheets/2008-Fact-sheets-items/2008-10-302.html
CMS.gov, Measures Codes: www.cms.gov/Medicare/Quality-Initiatives-Patient-Assessment-Instruments/PQRS/MeasuresCodes.html
CMS.gov, 2015 Face-to-Face Encounter Code List:
www.cms.gov/Medicare/Quality-Initiatives-Patient-Assessment-Instruments/PQRS/Downloads/2016_FacetoFaceEncounter_CodeList_11_17_2015.xlsx
CMS.gov, Analysis and Payment: www.cms.gov/Medicare/Quality-Initiatives-Patient-Assessment-Instruments/PQRS/AnalysisAndPayment.html
CMS.gov, 2015 PQRS MAV Claims Based Process (p. 6): www.cms.gov/Medicare/Quality-Initiatives-Patient-Assessment-Instruments/PQRS/Downloads/2015_PQRS_MAV_Claims-BasedProcessDocument.zip
CMS.gov, Value Based Payment Modifier: www.cms.gov/medicare/medicare-fee-for-service-payment/physicianfeedbackprogram/valuebasedpaymentmodifier.html and www.cms.gov/Medicare/Quality-Initiatives-Patient-Assessment-Instruments/Value-Based-Programs/VMP/Value-Modifier-VM-or-PVBM.html
Engels, Emil MD (2016, December) Anesthesiology News. MACRA Final Rule Released: 12 Things Anesthesia Providers Must Know for 2017: www.anesthesiologynews.com/Policy-and-Management/Article/12-16/MACRA-Final-Rule-Released-12-Things-Anesthesia-Providers-Must-Know-for-2017/38694?ses=ogst
MLN® Matters: MM5036 (2006, March) Physician Voluntary Reporting Program (PVRP) Using Quality G-Codes and CPT Category II Codes (CPT II Codes): www.cms.gov/Outreach-and-Education/Medicare-Learning-Network-MLN/MLNMattersArticles/downloads/MM5036.pdf
MLN® Matters: MM5558 (2007, March) Program Overview: 2007 Physician Quality Reporting Initiative: www.cms.gov/Outreach-and-Education/Medicare-Learning-Network-MLN/MLNMattersArticles/downloads/mm5558.pdf
---
Kelly Dennis, MBA, CANPC, CPC, CPC-I, CHCA, ACS-AN, has more than 33 years of experience in anesthesia coding and billing and speaks about anesthesia issues nationally. She has served as lead anesthesia advisor on the Board of Medical Specialty Coding and has owned her own consulting company since 2001. Dennis is a member of the Ocala, Fla., local chapter.
Latest posts by Kelly Dennis
(see all)