CBO Speaks: Money Saved and Coverage Lost in House Reconciliation Bill
By Brad Ericson
In CMS
March 13, 2017
Comments Off

on CBO Speaks: Money Saved and Coverage Lost in House Reconciliation Bill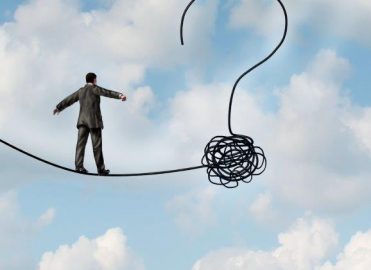 House plans to replace Obamacare through a proposed Congressional reconciliation bill would reduce federal deficits by $323 billion of on-budget savings and $13 billion in off-budget by 2026, but the human cost will be high, according to the Congressional Budget Office (CBO). The bipartisan agency said 14 more people would be uninsured in 2018 under Affordable Care Act (ACA), 21 million more in 2020, and 24 million more in 2026. In 2026, an estimated 52 million people would be uninsured compared to 28 million under the current law.
The CBO also would said the new bill would "increase average premiums in the nongroup market prior to 2020 and lower average premiums thereafter." Average premiums or single policyholder in the nongroup market would be 15 to 20 percent higher.
Older Americans will not to fair well under the new plan; under the legislation, insurers would be allowed to generally charge five times more for older enrollees than younger ones rather than three times more as under the ACA. This will lower premiums for younger adults but raise them for older people.
What is the Bill?
The House plan would provide tax breaks to help pay premiums and incent Americans to become insured.
Budgetary effects related to health insurance coverage would stem primarily from the following provisions:
Eliminating penalties associated with the requirements that most people obtain health insurance coverage and that large employers offer their employees coverage that meets specified standards.
Reducing the federal matching rate for adults made eligible for Medicaid by the ACA to equal the rate for other enrollees in the state, beginning in 2020.
Capping the growth in per-enrollee payments for most Medicaid beneficiaries to no more than the medical care component of the consumer price index starting in 2020.
Repealing current-law subsidies for health insurance coverage obtained through the nongroup market—which include refundable tax credits for premium assistance and subsidies to reduce cost-sharing payments—as well as the Basic Health Program, beginning in 2020.
Creating a new refundable tax credit for health insurance coverage purchased through the nongroup market beginning in 2020.
Appropriating funding for grants to states through the Patient and State Stability Fund beginning in 2018.
Relaxing the current-law requirement that prevents insurers from charging older people premiums that are more than three times larger than the premiums charged to younger people in the nongroup and small-group markets. Unless a state sets a different limit, the legislation would allow insurers to charge older people five times more than younger ones, beginning in 2018.
Removing the requirement, beginning in 2020, that insurers who offer plans in the nongroup and small-group markets generally must offer plans that cover at least 60 percent of the cost of covered benefits.
Requiring insurers to apply a 30 percent surcharge on premiums for people who enroll in insurance in the nongroup or small-group markets if they have been uninsured for more than 63 days within the past year.
Other parts of the legislation would repeal or delay many of the changes the ACA made to the Internal Revenue Code that were not directly related to the law's insurance coverage provisions. Those with the largest budgetary effects include:
Repealing the surtax on certain high-income taxpayers' net investment income; Repealing the increase in the Hospital Insurance payroll tax rate for certain high-income taxpayers;
Repealing the annual fee on health insurance providers; and
Delaying when the excise tax imposed on some health insurance plans with high premiums would go into effect.
In addition, the legislation would make several changes to other health-related programs that would have smaller budgetary effects.
What does this mean for AAPC Members?
Major impacts for AAPC members are professional and personal. Most of the cuts would be expected to come from Medicaid, and many patients able to access care will be come self-pay, requiring more attention to accounts payable. As federal money dries up, states will have the option to trim their Medicaid programs.
How would the bill affect AAPC members?
The bill does not derail the Medicare Access and CHIP Reauthorization Act of 2015, which enjoys strong bipartisan support. Quality-based medicine and reimbursement will continue. That bill went into effect this January.
Americans cannot be turned away from coverage because of pre-existing conditions, similar to the ACA. That will be a personal and professional relief to many AAPC members.
AAPC members will be more responsible for assuring payment for services rendered to patients without insurance.
Work continues on the bill, which may be altered to accommodate this report.
Latest posts by Brad Ericson
(see all)
No Responses to "CBO Speaks: Money Saved and Coverage Lost in House Reconciliation Bill"