Establishing Your Personal Brand
March 23, 2017
Comments Off

on Establishing Your Personal Brand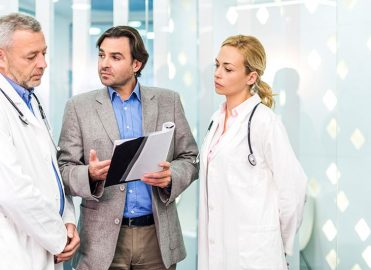 When you think of a "brand" of any particular item, what comes to mind? Nike, Levi Strauss, Mercedes Benz, Kleenex, and McDonalds might be just a few of the names that popped into your mind. Think about each name on that list – what comes to mind? Does a particular brand inspire you? Make you smile? Make you angry? Remind you of a bad experience?
Personal branding is much like any other form of branding. The biggest difference? Your personal brand is YOU! Not a product, not a fad, not a service offering, but you! Your reputation. What you bring to the table. The image people get in their mind when they hear your name. The feelings and memories associated with any previous meetings or interactions with you.
What does your personal brand say about you? How can you change or grow your personal brand?  My suggestions on a few first steps:
Be authentic – Honesty goes a long way! When asked your opinion, give it…and then explain why you think the way you do. Why you would pick one strategy over another?
Be present – Not just in your job and career path, but keep up-to-date with current industry news. When you are in a face-to-face meeting (or webchat), put down the technology, don't be surfing other sites in an attempt to multi-task, but, instead, focus on the conversation and topic at hand.
Be curious – Never stop learning. Ask "why?" anytime there is something you don't understand. Don't be afraid to ask questions and seek clarity.
Be a source of knowledge – Share your knowledge. Whether it be through speaking at a local chapter, writing an article, or mentoring, be willing to help others learn some of the skills and knowledge you've already gained.
Latest posts by Chandra Stephenson
(see all)
AAPC's annual salary survey gives a good understanding of the earning potential within the medical coding profession.
See what actually is going on in the healthcare business job market.
No Responses to "Establishing Your Personal Brand"