Virtual Groups Remain an Alternate Reality
In CMS
March 23, 2017
Comments Off

on Virtual Groups Remain an Alternate Reality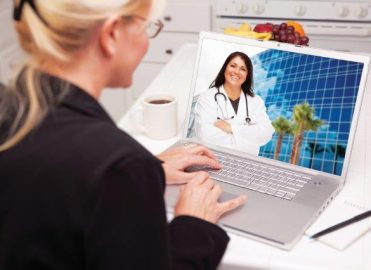 The Medicare Access and CHIP Reauthorization Act of 2015 (MACRA) provides for voluntary virtual groups for assessment purposes in the Merit-based Incentive Payment System (MIPS). The concept was too complex for the Centers for Medicare & Medicaid Services (CMS) to implement this first year of the new Quality Payment Program. CMS contends they will implement virtual groups in 2018, and will soon issue proposed rulemaking. Meanwhile, the agency is considering comments received during the comment period of the 2016 MIPS and Alternate Payment Model (APM) Incentive under the Physician Fee Schedule, and Criteria for Physician-focused Payment Models final rule, and is holding feedback webinars specific to this topic. In particular, CMS would like to know:
What factors would individual eligible clinicians and small practices take into consideration when forming/joining a virtual group?
What potential barriers and challenges would individual eligible clinicians and small practices need to address in order to form/join a virtual group?
What timeframe would participants need to form and implement a virtual group and be prepared for reporting?
What elements would be critical to include in an agreement?
What options or elements could be considered or included in an election process that would enhance user experience?
What other issues or factors will CMS need to consider as virtual group policies are developed?
If you are interested in participating in a feedback user group that will try to answer these questions, email CMSQualityTeam@ketchum.com.
You can also discuss this topic on AAPC's MACRA forum.
MACRA Mandates
CMS will consider all feedback they receive, but must implement virtual groups within statutory provisions set by MACRA. CMS must:
… establish and have in place a process to allow an individual MIPS eligible professional or a group practice consisting of not more than 10 MIPS eligible professionals to elect, with respect to a performance period for a year to be a virtual group with at least one other such individual MIPS eligible professional or group practice. Such a virtual group may be based on appropriate classifications of providers such as by geographic areas or by provider specialties.
MACRA also provides:
Eligible clinicians must elect to participate in a virtual group prior to the start of a performance period and may not change their election midway.
Eligible clinicians may only be in one virtual group per performance period. This applies to MIPS eligible clinicians in a group practice who elect to be in a virtual group.
A virtual group must be a combination of tax identification numbers (TIN).
CMS must provide for formal written agreements among MIPS eligible clinicians electing to be a virtual group.
Webinars Reveal Much
CMS has held three webinars regarding virtual groups so far. Each has shown just how little legislators know about the business of healthcare and how frustrated the healthcare industry is with trying to comply with policies born from ignorance. Absent an appeal, however, all any of us can do is make the best of a bad situation.
Virtual Group Pros
Virtual groups would allow clinicians and small clinician groups to participate in MIPS and potentially earn positive payment adjustments — even if they don't meet the MIPS participation threshold individually.
Some stakeholders also say virtual groups could potentially encourage and improve care coordination, and subsequently improve health outcomes.
Virtual Group Cons
Many clinicians have voiced their concerns about banding together with unknowns who could potentially cause them to lose money.
Others are more concerned about the additional administrative burdens virtual groups could create for solo and small group practices, already struggling to stay afloat.
Possible Solutions
To lessen the perceived risk, one option is to use the available performance data CMS collects on providers to assess a virtual group's potential members. Quality and Resource Use Reports, the Physician Compare website, and the Medicare Physician and Other Supplier Look-up Tool, for example, reveal all participating clinicians' past performance scores, quality and cost measure data, and more. It would make sense to compile this information in one central location and make it readily available to healthcare providers.
A central database would also allow clinicians to indicate if they are interested in participating in a virtual group. A clinician could then search for all clinicians in a geographic radius or by specialty who have indicated interest in virtual group participation.
Even better, CMS could create a web-based registration process wherein clinicians would have to pre-qualify to participate in a virtual group, based on past performance. This would eliminate all the legwork and most of the risk for clinicians looking to form a virtual group.
This doesn't even begin to resolve all the questionable logistics of virtual groups, however.
Points to Ponder
Here are some deep-thinking questions your peers are asking:
How many TINs can come together to determine a size in a virtual group? [Note: MACRA only stipulates a virtual group must consist of more than one TIN.]
Would each organization or TIN submit their own information and CMS aggregate it, or would that be left to the virtual groups to figure out?
Can each participant in a virtual group submit their quality measures using different submission methods?
How do virtual groups decide on which measures to report? And if one clinician reports on a particular measure, will everyone in the virtual group have to report on that measure, too?
Would virtual groups be able to submit via the Web Interface?
What if some of the clinicians in a small group don't see Medicare patients?
These are all great questions to which CMS cannot answer yet. Got any ideas? Go to AAPC's forum and share your thoughts on virtual groups.
Latest posts by Renee Dustman
(see all)