Stimulus Bill Includes Funds for Health Care
By admin aapc
In CMS
February 13, 2009
Comments Off

on Stimulus Bill Includes Funds for Health Care
The House and Senate passed the final version of the stimulus bill (H.R. 1) Feb. 13. President Obama signed the $787 billion economic stimulus bill Tuesday. Several provisions in the bill provide additional funding for health care across a wide range of programs and initiatives. We have summarized these items for your information.
The bill will provide:
$8.5 billion for National Institute of Health (NIH) to study diseases such as Alzheimer's, Parkinson's, cancer and heart disease

$1.5 billion for NIH to renovate university research facilities

$17 billion to accelerate adoption of health information technology (HIT) systems by doctors and hospitals

Approximately $87 billion over the next two years in additional federal matching funds to help states maintain their Medicaid programs

A 60 percent subsidy for COBRA premiums for up to nine months

$1 billion for a new Prevention and Wellness Fund

$1.1 billion for comparative effectiveness research
The AAPC will continue to update members on how this and other legislation will affect the health care industry.
Latest posts by admin aapc
(see all)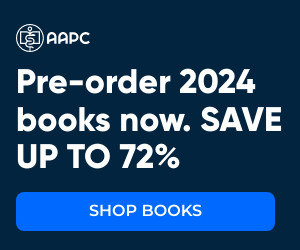 No Responses to "Stimulus Bill Includes Funds for Health Care"