Keep Your Hospital Staff Trained and Informed
By Jeremy Wale
In Compliance
March 27, 2017
Comments Off

on Keep Your Hospital Staff Trained and Informed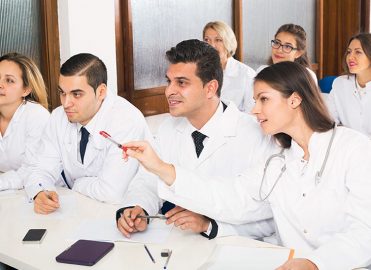 Staff is a critical component of a hospital. Patients often have more interaction with staff than physicians. Properly trained and educated staff can be strong protection against a professional liability claim. Consider the following risk tips for hospital employees:
Prepare written job descriptions for all staff. Review each employee's job description at their annual performance evaluation to determine whether the description accurately reflects the individual's responsibilities and capabilities.
Ensure each staff member works within the boundaries of state laws regarding appropriate job functions.
Provide clear instructions on the amount and type of advice employees may relay to patients and limitations on such advice.
Establish a formal orientation period for new employees. Include a review of administrative practices, emergency medical procedures, and clinical skills and responsibilities.
Establish procedures to ensure professionals are credentialed.
Educate all employees on patient confidentiality and have them sign a confidentiality agreement annually.
Document training, including clinical competency, credentialing, performance evaluations, and annual reviews in employees' personnel files.
Conduct regular staff meetings with designated agendas.
Provide frequent feedback (both positive and negative) to employees.
Ensure tasks are delegated with the appropriate education, training, and experience to perform the task.
Regularly audit staff performance guidelines to ensure they are in line with current best practices in the industry. Update your employees on any changes to your guidelines as soon as possible — and document their compliance with these new rules.
Latest posts by Jeremy Wale
(see all)