How Has ACA Affected AAPC Members?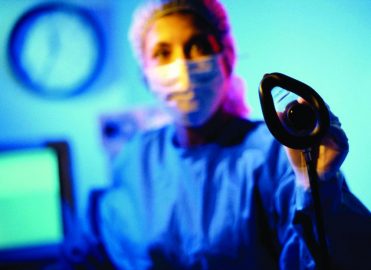 Editors' Note:  Data provided for this story was researched and compiled by David Blackmer, MSC.
The Patient Protection and Affordable Care Act (ACA) continues to be the law of the land, so we asked AAPC members how their practices have changed since Obamacare was enacted.  In a recent survey, we found about half our members' employers adjusted their work to accommodate more patients on ACA exchanges, more quality reporting, and new ways of doing business.
However, it's still difficult to discern if seven years of ACA prompted most of the changes or if the healthcare market has evolved as the nation switched from sustainable growth reimbursement to quality payment and more data-based and electronic management of information, which was fueled by additional federal programs and laws. Other factors no doubt intervened.
More Patients, More Work
Half of those surveyed saw a sizable percentage of patients covered by ACA exchange plans. Up to a quarter of patients affected 28 percent of members' case mix. Up to 50 percent of ACA patients made up 23 percent of members' practices. One third say the ACA increased patient volume while only one in 10 said patient volume decreased. The rest were either unaffected or don't know.
This meant more work for members, especially in educating patients on their coverage and out-of-pocket expenses. Nearly 56 percent of members found themselves working more with patients to help them understand coverage because of the ACA. Only one percent said they helped fewer patients. Forty-two percent either did not feel a change or didn't know.
This and other activities associated with the ACA helped force just under a third of members' employers to up staffing. About 11 percent decreased staffing while 15 percent kept things as they were. Again, a third of respondents don't know if the ACA affected their staffing.
Revenue Hit Since ACA Implementation
Since the ACA was enacted, 39 percent of members' practices noted increased bad debt write-offs, but that can't be wholly attributed to the healthcare law without more study; the country was suffering from the global Great Recession during the ACA's early years. Some members, 11 percent, say they saw fewer bad debt write-offs while 15 percent saw no change. Again, one-third have no idea.
Almost a third report revenue has decreased in the last seven years while 21 percent reported increased revenue. Whether this is a result of the ACA, quality payment, the Great Recession, the implementation of electronic medical records (EMR), or another factor can't be determined without more study.
More than half of those who responded identified themselves as coders or billers. One in 10 said they were a practice manager. The rest of the respondents' roles each made up less than eight percent of whole.
Latest posts by Brad Ericson
(see all)
No Responses to "How Has ACA Affected AAPC Members?"