Every Kid Deserves to Be Healthy
In AAPC News
March 29, 2017
Comments Off

on Every Kid Deserves to Be Healthy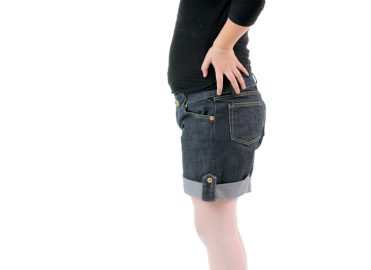 Community involvement is needed to reduce childhood obesity.
Childhood obesity is not an isolated condition. Children who are obese are also at risk of developing diabetes, sleep apnea, hypertension, and other co-morbidities. They may also experience social ridicule, low self-esteem, and depression. Many experts believe schools are a key setting for efforts to prevent childhood obesity.
"Schools offer many other opportunities for learning and practicing healthful eating and physical activity behaviors," reports the National Academy of Sciences in Preventing Childhood Obesity: Health in the Balance. Poor nutrition and physical inactivity are key factors for what causes excess weight gain (aside from genetics, metabolism, environmental factors, and social and individual psychology).
There are many organizations helping schools become healthier places for kids. Action for Healthy Kids® is one such organization. Their mission statement is, "To mobilize school professionals, families, and communities to take actions that lead to healthy eating, physical activity, and healthier schools where kids thrive."
Their fifth annual Every Kid Healthy™ Week, April 24-28, 2017, celebrates school health and wellness achievements. Participating schools promote and reinforce healthy eating, nutrition education, physical activity, and physical education throughout the year.
Get Inspired
There's nothing like a success story to motivate others, and Action for Healthy Kids® has lots of them. "Our network of more than 70,000 volunteers across the country makes our work possible," they say. Here are just a couple of stories from last year's Every Kid Healthy® Week:
Trace Crossings Elementary, Hoover, Alabama
Trace Crossings celebrated the great strides it made to increase healthy food offerings, nutrition education, and physical activity among its students by sampling healthy foods during lunch.
James Madison Elementary, Sheboygan, Wisconsin
James Madison celebrated its new grab-and-go breakfast program with a healthy breakfast. To encourage physical activity, each child who participated in the breakfast received a new football, soccer ball, Frisbee, jump rope, or hula hoop.
Get Involved
Anyone can make a difference during Every Kid Healthy™ Week. Schools are encouraged to engage families and communities. As a volunteer, your office, facility, or local chapter can offer kids new perspectives, and make a lasting impact and contribution through your combined knowledge and support.
You can search for an Every Kid Healthy™ Week event happening near you at www.actionforhealthkids.org. If there isn't one, consider organizing an event.
Here are some ideas:
Host a health and wellness fair.
Help a school celebrate National Physical Fitness and Sports Month (May).
Host a Taste Test or offer nutrition education.
Organize a backpack food program
Start a walking program.
To learn more about getting involved, download the Every Kid Healthy Week toolkit at www.everykidhealthweek.org.
Healthcare business professionals can also play a vital role in their pediatric office by earning AAPC's new Certified Pediatrics Coder (CPEDC™) credential. Click here to learn more.
Expert Recommendations for Healthcare Professionals
Healthcare professionals can have a significant impact on childhood obesity by making obesity prevention a part of routine preventive healthcare.
Recommendations include:
Making body mass index (BMI) screening a standard part of care
Talking to adult patients about breast feeding and first foods
Prescribing activities and healthy habits
Being a healthy lifestyle leader in your community
The U.S. Preventive Services Task Force recommends clinicians screen children aged 6 years and older for obesity, and offer or refer them to comprehensive, intensive behavioral intervention to promote improvement in weight status.
The American Academy of Pediatrics (AAP) encourages pediatricians to take a media history and ask two media questions at every well-child visit:
  How much recreational screen time does our child or teenager consume daily?
  Is there a television set or Internet-connected device in the child's bedroom?
The AAP recommends limiting screen time to two hours per day. According to the President's Council on Fitness, Sports & Nutrition (www.fitness.gov), children spend more than seven and a half hours a day in front of a screen (television, video games, computer, etc.).
The U.S. Department of Health and Human Services (HHS) "Physical Activity Guidelines for Americans Midcourse Report: Strategies to Increase Physical Activity Among Youth" recommends children (and adolescents) get 60 minutes or more of physical activity daily, consisting of:
Aerobics: Most of the 60 or more minutes a day should be either moderate- or vigorous-intensity aerobic physical activity, and should include vigorous-intensity physical activity at least three days a week.
Muscle-strengthening: Part of that 60 or more minutes should include muscle-strengthening physical activity at least three days per week.
Bone-strengthening: Part of that 60 or more minutes should include some bone-strengthening physical activity at least three days per week.
Youth physical activity assessment and counseling are measured as part of determining the quality of preventive healthcare of children and adolescents through the Healthcare Effectiveness Data and Information Set (HEDIS) — a tool used to measure health systems' quality performance.
What's Happening to Our Children?
Here are some interesting facts and statistics regarding physical activity, nutrition, and obesity among children in the United States:
The percentage of children with obesity has more than tripled since the 1970s. Today, about one in five school-aged children (ages 6-19) are obese (President's Council on Fitness, Sports & Nutrition).
Empty calories from added sugars and solid fats contribute to 40 percent of total daily calories for 2- to 18-year-olds, and half of these empty calories come from six sources: soda, fruit drinks, dairy desserts, grain desserts, pizza, and whole milk (Journal of the American Dietetic Association).
Only one in three children is physically active every day (National Association for Sport and Physical Education. The Fitness Equation: Physical Activity + Balanced Diet = Fit Kids).
Since the 1970s, the number of fast food restaurants has more than doubled (U.S. Department of Agriculture. Dietary Guidelines for Americans, 2010).


---
Resources
Health.gov, 2015-2020 Dietary Guidelines for Americans, eighth edition,
https://health.gov/dietaryguidelines/2015/
The National Academies of Sciences Engineering Medicine, "Preventing Childhood Obesity: Health in the Balance," Sept. 29, 2004, www.nationalacademies.org/HMD/Reports/2004/Preventing-Childhood-Obesity-Health-in-the-Balance.aspx
NCBI, Journal of Family Medicine and Primary Care, "Childhood Obesity: Causes and Consequences," April-June 2015, www.ncbi.nlm.nih.gov/pmc/articles/PMC4408699/
Healthy People 2020, Midcourse Review,
www.healthypeople.gov/2020/data-search/midcourse-review/lhi
Geier AB, Foster GD, Womble LG, McLaughlin J, Borradaile KE, Nachmani J, Sherman S, Kumanyika S, Shults J, "The relationship between relative weight and school attendance among elementary school children obesity," 2007. 15(8): p. 2157-2161.
Fryar CD, Carroll MD, Ogden CL, "Prevalence of overweight and obesity among children and adolescents: United States, 1963-1965 through 2011-2012." Atlanta, GA: National Center for Health Statistics, 2014.
Rideout, Victoria J., Foehr, Ulla G., and Roberts, Donald F. "Generation M2: Media in the Lives of 8- to 18-year-olds." Rep. Menlo Park: Henry J. Kaiser Family Foundation, 2010.
Latest posts by Renee Dustman
(see all)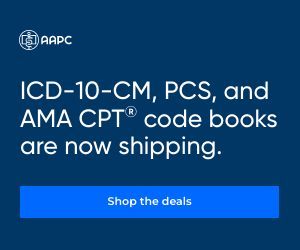 No Responses to "Every Kid Deserves to Be Healthy"