Survey Says Physicians Aren't MACRA-ready
In AAPC News
March 30, 2017
Comments Off

on Survey Says Physicians Aren't MACRA-ready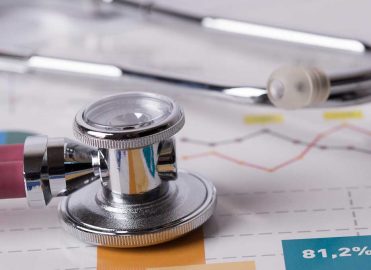 A recent survey cosponsored by Healthcare Informatics and SERMO assessed healthcare providers' readiness for Medicare Access and CHIP Reauthorization Act of 2015 (MACRA) mandates. The law requires the Centers for Medicare & Medicaid Services (CMS) to adjust Medicare Part B payments based on performance data that eligible clinicians and clinician groups submit, each year. Beginning in 2019, these providers face +/- 4 percent payment adjustments based on their 2017 performance.
The Results Are In
Here are two of the questions Healthcare Informatics asked SERMO survey-takers, and the response results:
How would you assess your MACRA readiness?
43 percent said they were will aware of MACRA, but need help to meet requirements;
30 percent said they were not at all prepared; and
27 percent said they were ready to go.
How prepared are you to submit data to MIPS [Merit-based Incentive Payment System] and to use data to improve clinical performance?
47 percent they were somewhat prepared;
34 percent said they were not prepared at all; and
19 percent said they were very prepared.
Demographics
It's important to note that of the 2,045 survey respondents:
60 percent were in practices with 15 or less physicians;
16 percent were in practices with 16-50 physicians;
15 percent were in practices with more than 100 physicians; and
9 percent were in practices with 51-100 physicians.
Not surprisingly, Healthcare Informatics says in the survey report, "Of those with 15 physicians or fewer, 80 percent said they either needed help with MACRA; or that they were not prepared at all."
Get Professional Help
MACRA also affords CMS to arrange for qualified organizations to help physicians succeed in MIPS and Alternate Payment Models (APMs) within the Quality Payment Program. There are presently three organizations that are set up to help clinicians:
Transforming Clinical Practice Initiative (TCPI) — This program is designed to support physician practices share, adapt, and develop quality improvement strategies.
Quality Innovation Network – Quality Improvement Organizations (QIN-QIOs) — These programs bring Medicare beneficiaries, providers, and communities to together in data-driven initiatives for the purpose of increasing patient safety, making communities healthier, better coordinating post-hospital care, and improving clinical quality — everything you'll need to do to earn positive payment adjustments in 2019, and beyond.
APM Learning Systems —  If going this route, the Innovation Center's Learning Systems can help you find specialized information about what you need to do to be successful in the Advanced APM track. More information is available through your chosen model's support inbox.
Certainly, AAPC certified professionals will be necessary in implementing and meeting MACRA requirements in physician practices, as well.
Discuss this topic on AAPC's MACRA forum.

Latest posts by Renee Dustman
(see all)