HHA CoPs Final Rule Effective Date Delayed
In CMS
March 31, 2017
Comments Off

on HHA CoPs Final Rule Effective Date Delayed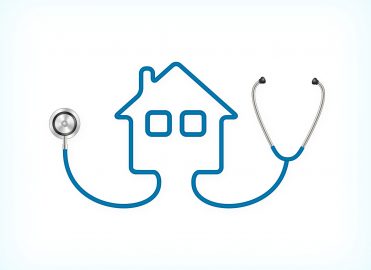 The Centers for Medicare & Medicaid Services (CMS) issued on March 31 a proposed rule (CMS-3819-P2) to delay the effective date for the Medicare and Medicaid Programs: Conditions of Participation for Home Health Agencies (HHA CoPs) final rule. The current effective date for the final rule is July 13. The proposed rule would delay the effective date an additional six months, until Jan. 13, 2018.
CMS also proposes to revise a phase-in date for the requirements at §484.65(d) — "Standard: Performance improvement projects" from Jan. 13, 2018, to July 13, 2018, and to extend the July 13, 2017, effective date at §484.115(a)(1) and (2) to Jan. 13, 2018.
Why the Delay?
Following publication of the January 2017 HHA CoPs final rule, CMS says it received inquiries that represented a large number of HHAs requesting that the agency delay the effective date for the new HHA CoPs. The inquiries asserted that HHAs were not able to effectively implement the new CoPs until CMS issued its revised Interpretive Guidelines (State Operations Manual, CMS Pub. 100-07, Appendix B). In addition, one of the inquiries stated that HHAs were unable to effectively implement the new CoPs until CMS issued further sub-regulatory guidance related to converting subunits to branches or independent HHAs, which would affect 216 HHAs nationwide. One of the inquiries cited the estimated $300 million cost to implement the new requirements as a reason for delaying the effective date.
What is Being Delayed?
The January 2017 HHA CoPs final rule revised the conditions of participation home health agencies must meet o participate in the Medicare and Medicaid programs. "The requirements focus on the care delivered to patients by HHAs, reflect an interdisciplinary view of patient care, allow HHAs greater flexibility in meeting quality care standards, and eliminate unnecessary procedural requirements," CMS states in the proposed rule.
What do You Have to Say About It?
CMS will consider all comments received by 5 p.m. on May 30. See the proposed rule for commenting instructions.



Latest posts by Renee Dustman
(see all)