Your Input Fashions ICD-10 Books
By Brad Ericson
April 1, 2017
Comments Off

on Your Input Fashions ICD-10 Books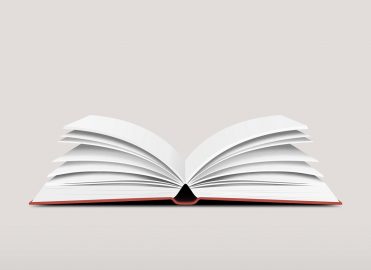 Let us know what you need in 2018.
What's the first thing you do when you receive a new AAPC codebook for the upcoming year?
Do you page through it, get oriented, and look for new information?
Do you transfer essential notes you've moved from book to book for years?
Do you contemplate a future of increased proficiency, new knowledge, and demonstrated experience?
Do you use it as the ultimate settler of disagreements and a salve for concern?
Most coders and students tell us they do all of these things and more. Even with electronic coding aids, many still keep a physical copy of the latest code sets on hand. That's why it's so important to us to have the best books out there.
Looking Ahead to 2018 ICD-10-CM
AAPC's books are unique because they are designed to accommodate students, educators, and credential examinees, while assuring ease of use in the office. They must be durable, easy-to-read, and inexpensive. And you need your books by Oct. 1, each year. That much you've told us. But, as we begin planning for 2018, we want to know how we can make our ICD-10-CM codebook even better.
In February, AAPC asked all book purchasers for feedback. We asked about price, format, binding, paper, usability, and format. We asked what enhancements you wished for and what features you didn't want.
According to the feedback we received, you like our books, overall. You told us our books are easy to use and well organized. Here are other features you like:
Almost three out of four prefer coil-bound books.
Four out of five like the anatomy and pathophysiology added to each chapter.
Nine out of 10 like the chapter-specific guidelines.
Most of you like the ink color, paper color, icons, and illustrations.
A Work in Progress
There is always some enhancement that splits users' opinions. This year, it is the lines we added to make the multi-leveled Index of Disease and Injuries easier to follow. Last year, users saw those lines in other publishers' books and asked for them. An equal number of members like them or don't. Is there a better way to accomplish the same thing? Let us know.
A major concern you have is font size. Below are some examples of what different font sizes look like:
8 pt – H52.12 Myopia, left eye
9 pt – H52.12 Myopia, left eye
10 pt – H52.12 Myopia, left eye
11 pt – H52.12 Myopia, left eye
12 pt – H52.12 Myopia, left eye
Let us know what font size you like best at publishing@aapc.com.
How to avoid a book's physical limit is a tough call. Books can only be made so large before they collapse under their size and weight, not to mention the inconvenience to the user who might strain to use it. Making the font larger means some information, such as icons and appendices, must be removed to make room for the code set's official indices, tables, and nomenclature.
Icons, additional information, and outpatient vs. inpatient information take up space, so we also asked you what you want next year. Are Z codes an issue? Do you need more information associated with Medicare severity-diagnosis related groups? Do you want more or fewer illustrations? Thanks to your feedback, we have a better idea.
Your feedback is also helping us to resolve reported issues. For example, a significantly more reliable coil was put on the book for 2017, but some still report problems. And a less reflective paper was used, but some still find that it reflects too much in certain office environments.
Exciting New Enhancements
Focus groups, online surveys, and reviewing comments from members and other customers are helping us improve all of our codebooks. We think you'll find AAPC's 2018 ICD-10-CM book the best yet. Some changes are still being nailed down, and we don't want to ruin the surprise when we unveil them, but we can tell you about three new features that should make everything you're coding and studying much easier:
Highlighted Medicare Access and CHIP Reauthorization Act of 2015 (MACRA) codes – We're identifying codes that will impact performance in the Quality Payment Program.
Adhesive pre-preprinted tabs – Find what you're looking for more quickly.
Exclusive AAPC coding tips – Use exclusive tips from AAPC experts that will help you take your exam, report accurately, and educate providers.
We can't thank you enough for your contribution to the design of AAPC's ICD-10-CM codebook. The 2018 ICD-10-CM book is your book, and it will reflect your needs, whatever they may be. We know because you told us.
Latest posts by Brad Ericson
(see all)