I Am AAPC: Leslie Borum Thompson, CPC
April 1, 2017
Comments Off

on I Am AAPC: Leslie Borum Thompson, CPC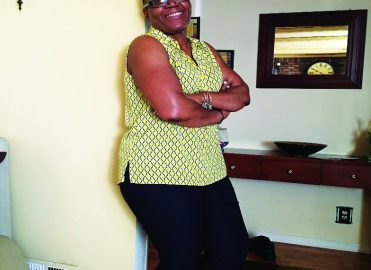 I have worked two years and have had more chances than I could have imagined (seven, to be exact) to get where I am. I took the Certified Professional Coder (CPC®) exam on Oct. 8, 2016, and I'm proud to say I passed — with a little help from my friends.
Nothing Is Impossible with Cheerleaders
I am blessed to have so many "BossChicks" in my circle. Some of them are in the coding business and totally understand my journey, and others became my biggest cheerleaders simply because that's what my "sista-friends" do. And then, there is my circle of men: my mister and our three boys. Each time I took the test they would say, "Momma you got this!" When I fell short, they would say, "Get back on it." They did not allow me to feel sorry for myself, nor to quit on myself.
People Come into Your Life to Help with Your Goals
AAPC's Facebook page has also been a great inspiration for helping me earn my certification. It showed me that I wasn't alone on this journey. When I met my study buddy Sharon Sirckia, CPC, we connected first because we were both testing. Our relationship has become much more, a solid friendship. This journey has truly been a testament that God will place you in situations and provide like-minded people to help you along the way.
Surround Yourself with Like-minded Winners
My five-year goal is to become a remote coder, and I am certainly open and excited about where my coding journey will take me.
Thank you to all who have pushed, encouraged, bullied, and simply told me to get it done. See you in the winners' circle.
Latest posts by Michelle Dick
(see all)
AAPC's annual salary survey gives a good understanding of the earning potential within the medical coding profession.
See what actually is going on in the healthcare business job market.
No Responses to "I Am AAPC: Leslie Borum Thompson, CPC"