CMS Adds Information for Administrative Simplification
By Brad Ericson
In Compliance
April 11, 2017
Comments Off

on CMS Adds Information for Administrative Simplification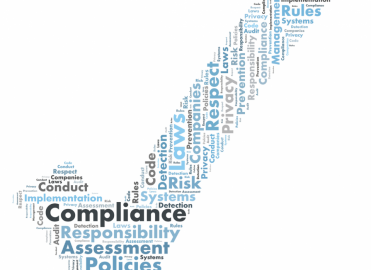 The Centers for Medicare & Medicaid Services (CMS) unveiled a fact sheet to improve understanding of HIPAA's least-known provision, Administrative Simplification. The FAQ helps explain the three-pronged approach to simplification: electronic transactions, code sets, and unique identifiers.
CMS said the fact sheet explains how Administrative Simplification standards streamline day-to-day tasks such as:
Billing
Verifying patient eligibility
Sending and receiving payment
The standards apply to entities who exchange health care information electronically, including health plans, healthcare providers, and clearinghouses. The new fact sheet also covers: Benefits of Administrative Simplification, Types of standards, and Enforcement of standards.
The Fact Sheet
CMS maintains the standards simplify day-to-day tasks like billing, verifying patients' eligibility, and sending and receiving payments. The agency reminds the provider that the standards can be used to streamline processes, receive payments more quickly, obtain timely information, and check claim status.
There are four types of standards that form the foundation of the electronic data interchange standard:
Transaction for pharmacy and healthcare administrative information
Operating rules to support standard transactions
Unique identifiers for health plans, provider,s and employers
Code sets for diagnoses and procedures.
CMS also reminds providers of the Administrative Simplivication Enforcement and Testing Tool (ASETT) to file complaints and test transactions.
HIPAA's Other Legs
HIPAA, which was signed into law by President Bill Clinton in 1996, has two other legs holding it up. One leg is guaranteeing the privacy of patients, and the other is assuring security of patient health information. All covered entities and business associates, must comply. Covered entities include healthcare providers, health plans, and healthcare clearinghouses.


Latest posts by Brad Ericson
(see all)