Lower Readmission Rates in Hospitals in Value-based Programs
By Brad Ericson
In Facility
April 13, 2017
Comments Off

on Lower Readmission Rates in Hospitals in Value-based Programs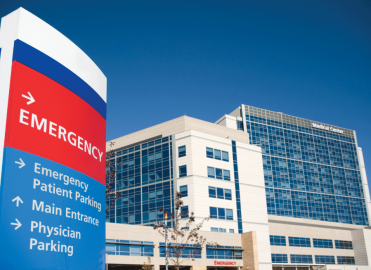 Facilities participating in voluntary value-based programs have fewer readmissions than those not-involved, according to a study in AMA's JAMA Internal Medicine. 
The 10-year study, conducted by researchers from the University of Michigan, analyzed 30-day readmission rates for patients treated for heart disease and pneumonia in 2,800 hospitals.
Study Results
"Association Between Hospitals' Engagement in Value-based Reforms and Readmission Reduction in the Hospital Readmission Reduction Program " reveals that facilities participating in an Accountable Care Organization (ACO) saw a 2.1 percent drop in readmissions each year in heart failure cases. Hospitals engaged in meaningful use saw a 2.3 percent drop.
Facilities participating in the double whammy of an ACO plus bundled payments saw a 2.6 percent drop while those in meaningful use plus bundled payments enjoyed 2.5 fewer admissions.
Facilities participating in all three saw 2.9 percent drop in readmissions for heart failure, 2 percent for heart attack, and 1.9 percent for pneumonia.
CMS Mandates
The Centers for Medicare & Medicaid Services (CMS), launched Medicare's Hospital Readmission Reduction Program (HRRP) in 2012. Readmission rates have fallen faster than any time before, the agency said. The agency claims that 565,000 readmissions have been prevented since 2010, and millions of dollars saved, using the various programs released by the government.
Latest posts by Brad Ericson
(see all)